Corona Q&A
The Israeli Tech Sector Is Extremely Robust and so Are the Measures Put in Place by the Government, Says Exec
Yaron Morgenstern, CEO of customer analytics startup Glassbox, answered six questions about the Covid-19 crisis and its effects on the Israeli tech sector
The Israeli tech sector is extremely robust and so are the preventative measures that were taken by the government, according to Yaron Morgenstern, CEO of customer analytics startup Glassbox Digital UK Ltd. In its attempt to curb the spread of the coronavirus (Covid-19), the Israeli government put in place stringent measures, including a ban on all gatherings and a forced shutdown of all nonessential businesses, grinding the economy to a temporary halt.

On Wednesday, Morgenstern answered six questions about the crisis and its effects on the Israeli tech sector.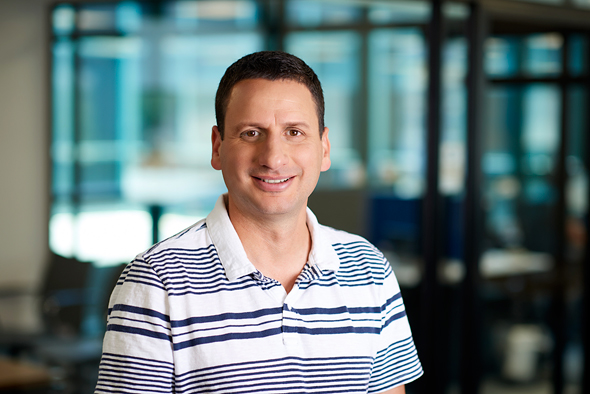 Yaron Morgenstern. Photo: Glassbox

1. How is your organization addressing the recent coronavirus government directives?

A portion of our employees has always been working remotely, therefore Glassbox was fully prepared to deal with the strict work-from-home policies.

We have company-wide virtual meetings to give Glassbox employees the chance to catch up with one another. Everyone keeps their cameras on during our conference calls to re-create an office vibe, which we all miss.

2. In what ways do you expect the corona crisis to impact your organization in the coming months?

Glassbox employees are likely to keep working remotely for the foreseeable future, until the U.S., the U.K., and Israel, where Glassbox has offices, announce that it is safe to work from the office.

Similarly, some of our client meetings, training, and customer events will need to be carried out remotely. We are testing new ways of conducting external meetings, on a professional and personal level.

3. How do you see the corona crisis impacting the Israeli tech sector?

The Israeli tech sector is extremely robust and so are the measurements put in place by the government. No doubt we expect to encounter obstacles in 2020, but by the fourth quarter, we should be able to shake off this bad experience.

4. What should be done to minimize the damage?

The recipe for success hasn't changed. All customer-centric industries, like Glassbox, will manage to minimize the damage exuded from this crisis. This can be done by meeting customers halfway, whenever possible.

5. What are the top three rules/guidelines to follow to endure the crisis?

Listen to your customers and their needs, and be flexible.

Some industries manage to hustle through, even during a crisis. This means there are new ways for your business to shine too. Take this chance to accelerate your digital transformation for long term benefits.

6. Do you believe the coronavirus pandemic will have a lasting impact on social, economic, and cultural norms?

It's difficult to say at this stage. Undoubtedly, the pandemic will have a short to medium-term impact. Eventually, many things we do for leisure will probably return to our lives, like vacations. However, people are now getting used to performing many aspects of their daily activities online and that will not be reversed.