Opinion
Covid-19 May Shift Our Thinking About the Digital Bogeyman
With the pandemic forcing millions to stay home, many experts, once vocal proponents of limiting kids' screen time, now believe screens are crucial to surviving the crisis while maintaining a pinch of sanity
If we had to point out a single technological "bogeyman" that is responsible for damaging young and fully grown minds alike, the screen, both the one in your pocket and the one on your desk, would be a likely candidate. For years, experts have been warning against overexposure to screens especially among children and teens.

Screens have often been accused of causing obesity and depression and some have even compared their health implications to those of smoking. A research paper published in 2019 in The Journal of the American Medical Association (JAMA) showed extensive exposure to screens physically alters children's brains and damages their communication skills and cognitive abilities. I too, though relatively leniently, used to believe it was wise to limit children's screen time and prevent toddlers under two from any access to them.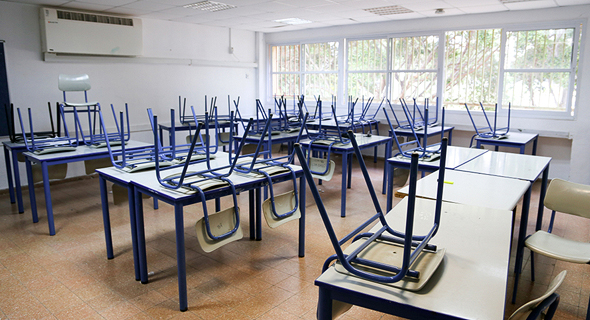 Empty school (illustration). Photo: Shutterstock

All of this, however, was true before the coronavirus (Covid-19) crisis. It may become true again once the pandemic is over but, for now, the global turmoil is shuffling all the cards. The pandemic is swiftly changing the world as we know it and, with it, many of our old preconceptions regarding life and technology's role in it. The attitude towards screens and exposure to them may be the one that has changed most dramatically.

If, in the past, doctors and medical organizations recommended we minimize our exposure to screens in favor of outdoor physical activity, now, as leaving the house in many parts of the world is either completely forbidden or extremely limited, screens have transformed from a menace to lifesavers. Screens have become a necessary and deserved distraction; they are crucial to keeping in touch with friends and family who might as well live on a different continent instead of just around the block; and they even serve as makeshift babysitters for those lucky parents who still have a job and must juggle work and taking care of the kids, with no school or kindergartens.

Even the World Health Organization (WHO) recently supported an initiative encouraging people, including children, to play more video games during the pandemic, just one year after adding gaming addiction to its classification of disorders.

If, during all this mess, you still find time to feel bad about letting your kids have more screen time, the experts are here to tell you it is actually fine, in light of these unprecedented circumstances. Parents should not beat themselves up about anything, Nusheen Ameenuddin, chair of the American Academy of Pediatrics Council on communications and media, told the Washington Post. "These are really extraordinary, unusual circumstances and we do not expect anyone—even before Covid-19—to follow rules 100%," she said.

What you should pay attention to is that not every screen and not all content is created equal, meaning a shift is required from focusing on screen time to focusing on content quality. "Screen activities should not be lumped together. Some are educational; some are just for fun. Some are high-quality; some are a guilty pleasure. What we do on screens and how we do it is more important than the time spent," Common Sense Media, a nonprofit dedicated to responsible use of media and tech by children, wrote in a statement, earlier this month.

Even the most prominent voices against the overexposure of children to screens are starting to show more flexibility. Jean Twenge—the author of the popular non-fiction book iGen: Why Today's Super-Connected Kids Are Growing Up Less Rebellious, More Tolerant, Less Happy – and Completely Unprepared for Adulthood—who helped instill the fear of screens in parents worldwide, now thinks an hour or two of screen time a day is not such a bad thing after all.

Twenge still warns about the psychological dangers she attributes to social media, but stated that in addition to leisure activities "doing homework or educational activities on devices for a few hours a day is a virtual necessity and is unlikely to be harmful, so we can cross that off our list of worries." She also said kids should be allowed to use video calls as they are "the closest they can get to in-person social interaction with friends these days, and it is vastly preferable to the curated, competitive, and anxiety-provoking world of social media."

"When we talk about screen time, we are really talking about entertainment screen time," Ameenuddin further told the Post. According to her, schoolwork, creative activities, and video chats do not count.

Responding to the coronavirus pandemic requires us all to change our habits and reexamine our existing perspectives on education as well as other areas of life and, especially, to be flexible where we were once strict. In the current reality, a screen is much more than just a screen, it is a window to the outside world beyond our four walls and to the family and friends that have suddenly become so distant. Our views on screens and the damage and benefits they entail must change if we are to maintain any type of sanity.

The biggest question here is what comes next, once the crisis or at least the lockdown most of the world is experiencing, is over. For so long screens have been considered the root of all evil that children must be kept away from as much as possible. It could be that their reformed reputation will outlive Covid-19, especially if the crisis persists for months or even years, turning new habits into new norms.