Israeli startup Granulate Raises $12 million in Series A Round Led By Insight Partners
Cloud performance optimization company says it can save clients time and money by analyzing and adjusting their infrastructure
Israel-based startup Granulate Cloud Solutions Ltd. announced Wednesday that it had raised $12 million in Series A funding led by Insight Partners and participated by Benny Sneider, the founders of WalkMe and of Demisto. TLV Partners and Hetz Ventures, who invested $3.6 million in Granulate's seed round also participated in the current round.
Granulate, which so far has flown under the radar, is developing a solution for cloud performance optimization. It was founded in 2018 by CEO Asaf Ezra and CTO Tal Saiag and employs 15 people in its Tel Aviv headquarters.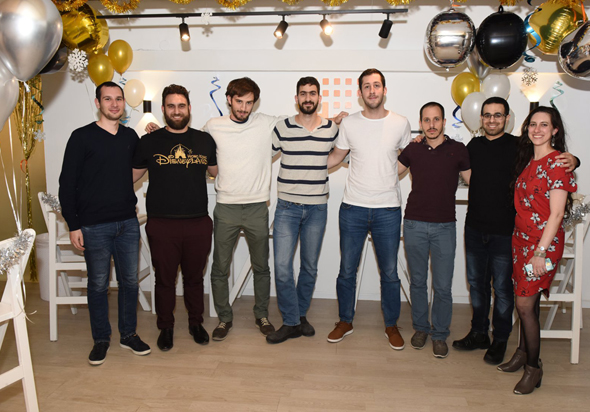 Granulate's team. Photo: Granulate
"Though companies invest a lot in their infrastructure, most operate at low capacity due to the need for long-term stability and quality. Granulate solves the trade-off between quality service and cost-efficiency and provides its clients with better results on both fronts by optimizing their infrastructure's performance," Ezra said in a statement. "This technology helps companies cut costs significantly while improving their business performance."
Granulate said in a statement that its product is currently in use by various cloud-based companies and applications and can improve performance, reduce response time and lower costs by dozens of percentage points, all within minutes and without the need for new development work or to make changes to the client's code. Granulate's technological solution syncs with the operating system and analyzes its data flow and control flow. It then automatically optimizes the server functions according to the specific application's needs.