Israeli Nanotech Startup Gauzy Raises $10 Million in Series C Round led by Hyundai
Auto giant leads funding for smart window manufacturer together with Blue Red partners VC, and Avery Dennison
Hyundai, the most popular vehicle brand in Israel is investing in Israeli nanotech startup Gauzy Ltd., leading a $10 million Series C funding round. Other companies that invested in the Tel Aviv-based company that manufactures light-adjusting windshields among its line of light control glass technology products, include Blue Red partners VC, and Avery Dennison.

The coronavirus (Covid-19) crisis is not stopping investments in the autotech industry. Gauzy's product enables active and monitored control over vehicle lighting, using dynamic shading technology to lighten or darken car windows. At a press of a button, the driver initiates an electrical current that passes through tiny UV-cured films embedded in the glass that switch it from opaque to transparent.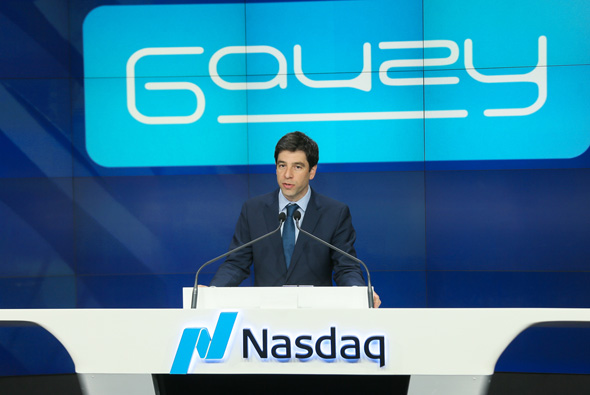 Gauzy CEO Eyal Peso. Photo: Libby Green, Nasdaq

When installed in front and rear windshields or side windows, Gauzy's glass can dim light coming in, providing shading, privacy, and the ability to broadcast images, like danger warnings or advertisements, outwards.

Founded in 2009, Gauzy currently employs 110 workers worldwide. According to PitchBook, Gauzy has raised $40 million so far. The $10 million investment led by Hyundai is part of a larger $25 million funding round. Hyundai is the first auto manufacturer to invest in Gauzy, while Mercedes was the first carmaker that announced it would use its technology. The company has factories in Tel Aviv and Stuttgart, Germany. Eleven manufacturers are already in the process of using Gauzy's product in their future models, with the first expected to enter mass production in 2021.

"Our technology's first use will be in windshields," said Gauzy's CEO Eyal Peso. "Some manufacturers will offer a sunroof using our technology and others will make it available as a luxury add-on."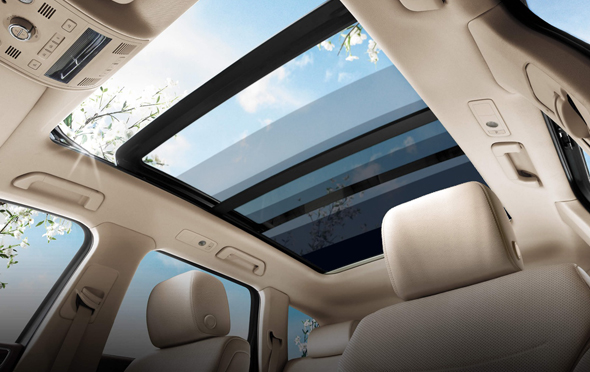 A sunroof that uses Gauzi's technology. Photo: Courtesy

Addressing the coronavirus crisis that is ravaging many industries worldwide, Peso told Calcalist that "Covid-19 is not delaying investments or altering carmakers' long-term multi-year plans."

This is Hyundai's fourth significant investment in the Israeli autotech industry. It invested several million dollars in MDGo Ltd. which developed a platform providing realtime injury assessment of accident victims, notifying rescue services of their location and condition, as well as Kardome, which improves vehicle voice control. Hyundai also invested in artificial intelligence startup Allegro.io. The auto giant operates an innovation and investment center in Tel Aviv.