Covid-19 Cutbacks
Elbit Places 300 Employees on Unpaid Leave
Israeli defense contractor says it is applying a balanced and precise approach to minimize the effects of the coronavirus crisis on the company
Nasdaq and Tel Aviv-listed Israeli defense contractor Elbit Systems Ltd. has placed 300 of its employees on unpaid leave due to the coronavirus (Covid-19) crisis, according to a source who spoke to Calcalist under the condition of anonymity. Among those affected are employees at Soctech, one of Elbit's companies focused on cybersecurity. Elbit employs around 12,000 people in total in Israel.

"The company is applying a balanced and precise approach and taking steps to maintain employment stability and to minimize the effects of the situation on the company," Elbit said in a statement.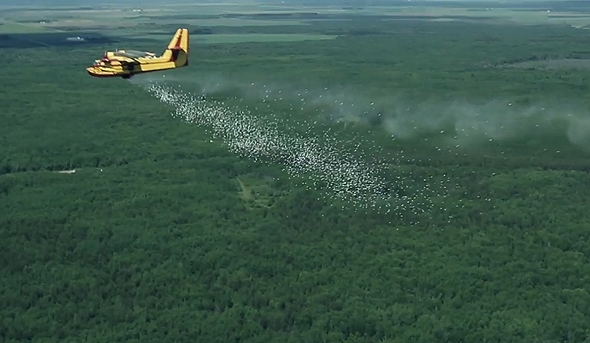 Elbit's firefighting aircraft. Photo: Elbit

Founded in 1966, Elbit specializes in a variety of electro-optical systems, intelligence surveillance, command and control systems, and unmanned aircraft vehicles. The company's currently being traded at an overall value of $5.3 billion, with the price of its stock falling over 19% since February 19.