Interview
Are Israeli Tech Companies Missing the Boat on Chinese Investors?
Chibo Tang, general manager for the Alibaba Hong Kong Entrepreneurs Fund and partner at Gobi Partners China spoke to Calcalist about the lack of Israeli startups' commitments to enter China and the Asian market, and why he hopes this will soon change
Israeli companies should look more towards the Asian market, Chibo Tang, general manager for the Alibaba Hong Kong Entrepreneurs Fund and partner at Gobi Partners China, said in a Wednesday interview with Calcalist.

"We'd like to see more Israeli startups intent on expanding into the Chinese market. This can start with them visiting China more often and getting to know the Chinese ecosystem. Most Chinese venture capitalists won't be investing until they see this kind of commitment," Tang said.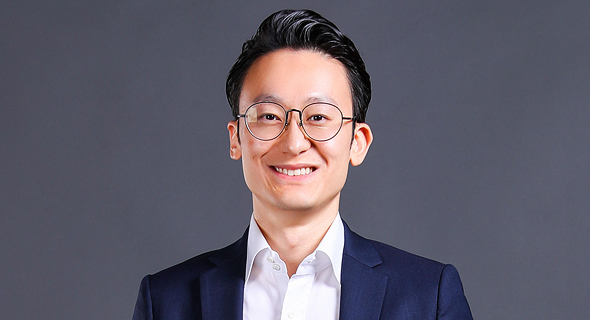 Chibo Tang. Photo: Gobi Partners China

So far, Shanghai-born and Harvard-educated Tang and his team have only invested in one Israeli company, Tel Aviv-based hotel price analysis startup Hotelmize Ltd., in which Alibaba Hong Kong Entrepreneurs Fund together with Brilliance Ventures led Hotelmize's series B funding round earlier this month for an undisclosed amount.

When asked about Alibaba's backing of Hotelmize, Tang said that "despite Covid-19 making it difficult for travel-related startups, I expect things to be a lot better a lot faster in Asia than in the rest of the world. We had considered Covid-19 when we invested in them, and we're still confident in the Hotelmize team—we are long term investors," he said.

"Israeli companies need to be able to show their commitment to want to enter the Chinese market proactively and not just come here to look for financial backers—and be able to put that into action. This includes making more trips out here, getting to know the people and market, and the need to find local partners and build a local team. It is near impossible to have an impact on the Chinese market without having a local presence, but with that said, there is a lot of money here," he said.

"In China, we are looking at deep tech and artificial intelligence technologies, Industry 4.0, and advanced manufacturing. In Hong Kong, fintech has become something that is very interesting to us, and logistics is also very interesting, so these are sectors that we would give more emphasis on," Tang said.

"Although the Asian market is known as the biggest market in the world, we haven't seen large traffic of Israeli companies who seek to join this market so far," Keren Maimon, the managing partner at Brilliance Ventures said in a Wednesday interview with Calcalist.

Brilliance Ventures was founded in 2018 by Tel Aviv Capital Group. It is a privately held investment group working with technology companies in Israel alongside leading Asian private equity firms and family offices in order to facilitate strategic investments and collaborations.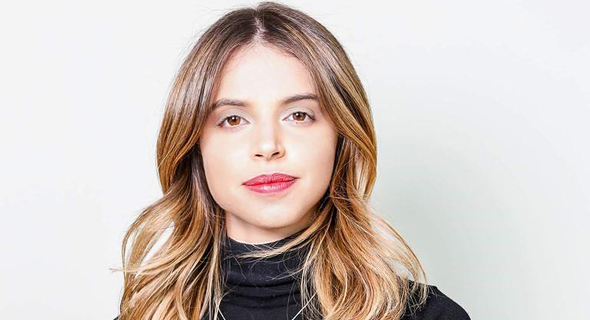 Keren Maimon, Brilliance Ventures. Photo: Shlomi Yosef

"Therefore, we founded Brilliance Ventures in order to not only be the bridge to the Asian market but to assist Israeli companies enter the Asian market with our investments, our professional tools, and expertise in this market," Maimon said. "Our collaborative investment with Gobi Partners China and Alibaba entrepreneurs Fund in HotelMize is only one example of our close relationship with Asia's strongest investors such as ByteDance, TenCent Xiaomi and others. We continue investing in more and more Israeli companies who apply to join the Asian market."

Brilliance Ventures intends to invest in an additional 12 companies, and help them expand into Asia, by the end of 2020.

Tang joined Gobi Partners China in 2009. Gobi Partners is an early stage to late-stage venture capital firm focusing on IT and digital media investments in China, Hong Kong, and greater Asia. Gobi Partners has raised 13 funds to date, and has 10 offices throughout Asia, including in Hong Kong—where Tang is based—but also in Shanghai, Beijing, Ho Chi Minh City, Bangkok, Jakarta, Kuala Lumpur, Manila, Tokyo, and Singapore. Gobi has more than $1.1billion in assets under management.

"Israel is like Hong Kong, small on its own but with great tech that can be scaled if given the right partners," Tang said.

Brilliance Ventures is a Israeli-based venture capital fund focusing on investing in mid-later stage technology companies with high growth potential in Asia Pacific followed by a value-add collaboration with portfolio companies.