Unmasking Quarantine Dodgers: Facial Recognition Startup Corsight AI Raises $5 million
The company has developed the ability to recognize faces even if they are hidden by face masks, protective goggles, and plastic face shields—common wear during the Covid-19 pandemic
Israeli facial recognition startup Corsight AI Ltd. has raised a $5 million seed round, the company announced Thursday. The round was led by Canada-based homeland security fund AWZ Ventures Inc.

Founded in 2018, Corsight develops real-time facial recognition technology that can process information captured on video cameras. The company has developed the technology to recognize faces even if they are hidden by face masks, protective goggles, and plastic face shields, as is common wear during the Covid-19 pandemic.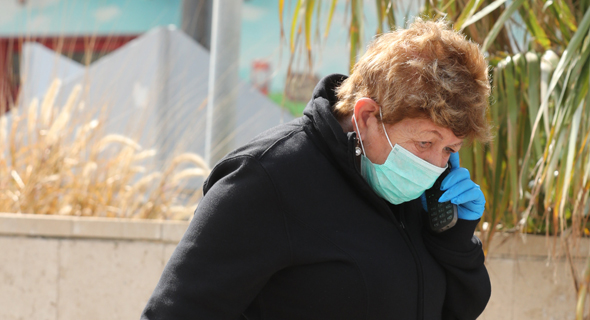 A woman wearing a mask (illustartion). Photo: Gadi Kabalo

Corsight's technology can be used in a number of scenarios that include issuing facial recognition alerts of people who are in violation of quarantine and have gone outside to public areas while covering their faces with masks. When detecting a Covid-19 patient in a public area, the company's technology can also help to identify potential transmission by sifting through the people who had been close to the sick individual, by time period and distance, according to the company's statement.

Corsight AI is a subsidiary of Tel Aviv-based computer vision company Cortica Inc. that develops machine vision and artificial intelligence technologies for autonomous vehicles and other domains. Cortica was founded in 2007 and has raised over $70 million to date from investors including Horizon Ventures, Samsung Ventures, and Technion Israel Institute of Technology. The group's employees work out of offices in Tel Aviv, Geneva, New York and Haifa.

The company lists several European airports and hospitals, Asian cities, South American police departments, mines, and banks throughout Africa as customers.