Digital Microscope Startup Scopio Labs Raises $16 Million
The Tel Aviv-based company develops digital microscope systems with a long list of sophisticated capabilities
Tel Aviv-based digital microscope startup Scopio Labs Ltd. has raised a $16 million series B funding round, the company announced Tuesday, the round was led by Olive Tree Ventures, with participation from Aurum Ventures, OurCrowd, LR Group, and additional private investors.

The new round bring's the company's total raised to date to $30 million.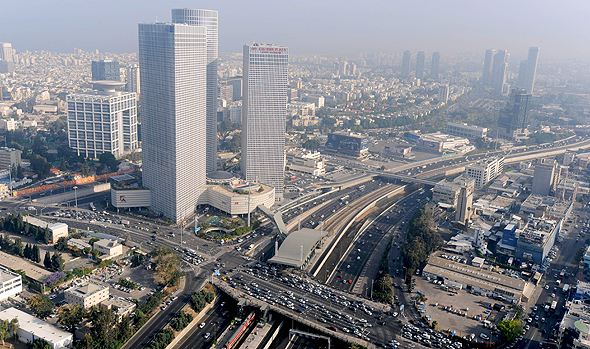 Tel Aviv's skyline. Photo: Bloomberg

"The funding round was concluded about a month and a half ago, but our technology today is one of the most sought after since it allows remote microscopic testing without the need for a laboratory. We intend to use the funding to expand to areas where there is less regulation like veterinary and research labs. and continue to receive regulatory approvals in the U.S.," Itai Hayut, the company's co-founder and CEO, said in a Monday interview with Calcalist.

Founded in 2015, Scopio Labs develops digital microscope systems that contain built-in artificial intelligence-based technologies, dedicated image analysis tools, rapid scanning of entire slides at an oil-immersion-level resolution, and equipped with intuitive file sharing and communication capabilities. The company currently employs a team of 35 people in Tel Aviv and New Jersey.