Interview
Placer.ai is Tracking the Real World Traffic That Moves the Economy
With the Covid-19 pandemic ravaging the retail industry, Placer.ai has the data business' need to survive and thrive
Overcoming the coronavirus (Covid-19) pandemic is a challenge many businesses won't survive. In particular, businesses like retail markets and shops who depend on offline traffic, which are among those hit hardest by lockdowns and quarantines. Making the right decisions isn't easy in the best of times, nevermind while trying to weather an unprecedented storm. But for many of these businesses, making the correct calls over the next few months will determine their fate.
One company creating tools aimed at helping these businesses get it right is foot traffic analytics startup Placer.ai, incorporated as Placer Labs Inc. Placer.ai aims to provide clients with all important real-time data to help and decide if and where to rent or buy properties, when to hold sales and promotions, as well as the most effective way to market. As notable American engineer, statistician, professor, author and lecturer W. Edwards Deming put it: "In God we trust. All others must bring data."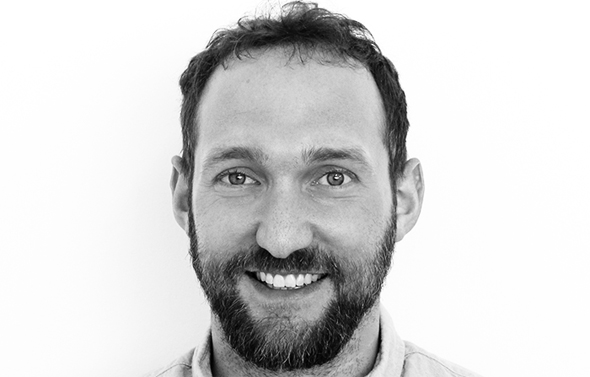 Ethan Chernofsky, VP of Marketing at Placer.ai. Photo: Yonatan David
Founded in 2014 and headquartered in Los Altos, California with a development center in Tel Aviv, Placer.ai's online service provides data based on cell phone signals, collecting geolocation and proximity data from enabled devices. Placer.ai lists telecommunication company Verizon Enterprise Solutions Inc., Caesars Entertainment, and Nasdaq-listed real estate company Regency Centers Corp. as customers. The company has raised $16.2 million to date, according to PitchBook data, including $12 million in a series A funding round in January of this year.
"We have a market that depends on our data to make smart decisions, and smart decisions become all the more critical when times are tighter and you don't have as much wiggle room to make a mistake," VP of Marketing at Placer.ai, Ethan Chernofsky, told CTech. "We believe that we are well oriented to get through the next few months successfully and more importantly we think we are well-positioned to help other businesses get through the next 6-12 months and beyond very effectively. As a data company, we firmly believe that what you are seeing now is a clear indication that those who don't have data are essentially flying blind and if you are flying blind in a situation like this, you are playing a really risky game with the end result potentially being that you won't exist in a few years from now. Whereas those who are taking all the steps to bring in new data sources, to take in new perspectives, to optimize their decision making, to be more strategic, to consider more factors; those brands are going to get through this period most effectively, not only positioning them to survive but to thrive in years to come."
Chernofsky and his team publish regular reports based on the info they collect, for example recently showing how Target and Walmart have followed similar patterns thus far in the crisis. After hitting a peak in the second week of March with buyers stocking up, their business dropped into early April with customers staying home. Both saw a renewed surge in traffic in the first two weeks of April as the public became accustomed to the new reality. Placer.ai will also be hosting a live webinar next week (May 5) titled: The Day After - Sectors Primed for a Rebound and The Lessons for the Wider Offline Ecosystem. NewMark Merrill Companies, Inc. President and CEO Sandy Sigal and Gregg Katz, Chief Strategy Officer of TSCG (The Shopping Center Group) will both be weighing in with their thoughts.
Placer.ai is connected to roughly 30 million devices in the U.S. They track their movements and use that aggregate anonymous data to make estimations using AI and machine learning. "There is no personal identifiable information on the platform. We don't ingest it, we don't sell it, we don't show it. We are just about the estimation on top," Chernofsky explained.
Placer.ai had been selling primarily to the commercial real estate and retail industry when it noticed early on in the pandemic that this was one of the hardest-hit sectors. It soon came up with its Covid-19 retail tracker. "If you are shutting down most of offline retail, the places that are housing that offline retail are clearly going to feel an impact," Chernofsky said. "So we said to ourselves 'what can we do to help?' We are not a health tech company and we are not going to come up with any cures to this virus. But what we can do is help people be a little bit more aware. It has always been part of our ethos. We have a free version of our product and that is something we always believed in. But then we said, let's take that a step further so we created this Covid-19 retail tracker that allows you to see around 150 retailers in the U.S. their daily and weekly traffic year-over-year and how they are doing. The point is to give players in the space, whether it be retailers, or shopping center owners, the commercial real estate sector, and even investors, the ability to put their finger on the pulse of what is happening so that they can be better prepared for when things do reopen, and align themselves to be as successful as possible as quickly possible."
Chernofsky said coronavirus hasn't changed Placer.ai's product, but it has given the company different priorities. "New markets have come in with a desperate need for data that's faster than what they had access to before," he explained. "That has given us a push to create a wider range of products. Whereas pre-coronavirus we were really focused on one market and just nailing that market, now there is so much going on we are trying to provide those elements as well."
Despite the seismic shock reverberating through economies across the globe, Chernofsky is not losing sight of the big picture. "Even in a period like this where you could have 18 months or even two years of this recession like environment, it doesn't mean that the world stops," Chernofsky added. "It just means that the world changes for a short period of time relatively and then we tend to get back to a more normal process fairly quickly."