Opinion
Israeli Startups Should Not be Bailed Out
Prominent local investors say the government should hold back on a proposed loan program that would primarily benefit investors and founders, rather than employees
The tech sector is the growth engine of the Israeli economy and its continued success is also a source of national pride. In the current environment of coronavirus-related uncertainty and economic decline, it is understandable that politicians and ministry bureaucrats would want to put together an aid package aimed at tech startups, which are highly sensitive to changes in market sentiment and always dependent on new infusions of capital. As a result of the coming economic downturn many startups will close their doors and many more will lay off thousands of employees in the coming months. In our opinion, any attempt to stave off the impact of a global economic recession by directly supporting money-losing startups that have just enjoyed the greatest decade in history, will benefit investors and large shareholders in these companies, an outcome that is not only undesirable, but unfair.

At the behest of certain local tech sector leaders the government is busy preparing what is effectively a rescue package for startups, hoping that attractive loans will keep startups afloat, indirectly saving jobs. It is not clear whether those drafting the legislation see their goal as saving tech sector jobs or the startups themselves, but the distinction is not a minor one. Considering the vast majority of startups fail, any attempt to stem the decline in the number of startups is not only futile but an abuse of government tax dollars. If there was a straightforward way to prevent tech sector layoffs, we would all be in favor, but the truth is that most of the layoffs are related to the recession and not government ordered travel restrictions. Moreover, ensuring proposed government loans are used to prevent layoffs is impossible for the simple reason that money is fungible and private companies will always prioritize their survival over layoffs. Details of the proposed legislation are still scant, but we believe any loan program would primarily benefit investors and founders, rather than employees, who are most at risk.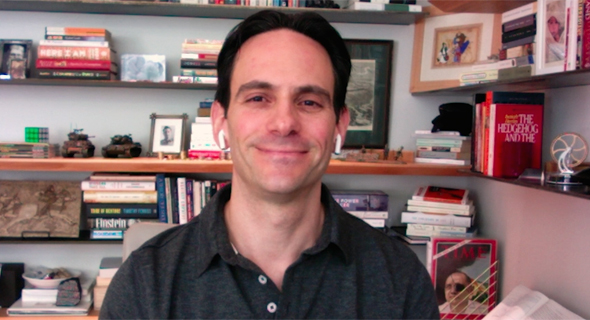 Adam Fisher, partner at Bessemer Venture Partners. Photo CTech

We are writing this not only as experienced venture capitalists with intimate knowledge of how startups operate and their ability to adapt to challenges, but as concerned Israeli citizens. We are sympathetic to the struggling tech entrepreneur and even more so to the laid off employee, but are not sympathetic to fellow venture investors who will largey do just fine, despite the bump in the road. Entrepreneurs and their investors didn't get into the startup business to simply make a living but in order to become wealthy and successful, knowing there are risks. Government attempts to save startups is tantamount to rescuing the equity holders of the startups, namely venture capitalists like us.

There is not a single sector of the economy not impacted by the current environment of restricted travel and the pending recession. However, as important as thetech sector is to the wider Israeli economy, it is also the most resilient sector. Despite individual personal challenges, startup employees can easily work from home and most have the infrastructure to do so. Startups may be dependent on investment, but startups are not so fragile that they can only pay next month's salaries and rent based on this month's sales receipts. Startups are agile and resilient to changes in everything from customer requirements and competition to changes in fundraising plans. This is why startups can lay off 30% of their workforce and still function and perform at a very high level. Lastly, quality startups always have access to capital at the right price and terms. Because of all of these factors startups are better positioned to bounce back once the economy's travel restrictions are lifted or simply once they've raised their next round of financing. In fact, several of our companies are hiring right now at the fastest pace they ever have.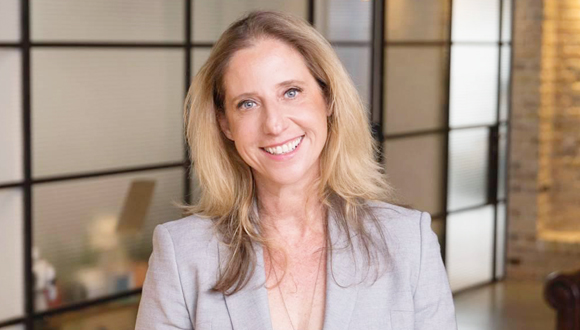 Rona Segev founding partner of TLV Partners. Photo Eyal Morelis

None of the above can be said about other struggling sectors of our local economy, which have been absolutely devastated by travel restrictions and distancing requirements. These are small business owners simply trying to make a living and pay their employees' wages. This includes businesses like the corner clothing store, the hairdresser, the restaurant owner and the car mechanic. These companies don't have deep pocketed investors. They don't have banking relationships. They don't function well at all after layoffs. And many won't bounce back after the restrictions are lifted. Moreover, their employees are disadvantaged, earning less on average than their tech sector peers, without as many career options.

If this is a capitalist country, let startups and their investors confront the macroeconomic downturn the way we have in the past, by not asking for government intervention. Startups are money losing businesses and are backed by investors who understand there are both microeconomic and macroeconomic risks when raising money or making an investment. Most venture investors have capital reserves for future investment, so don't be duped by the argument that VCs don't have funds or that those funds are reserved for good companies or for when the macroeconomic situation is more inviting.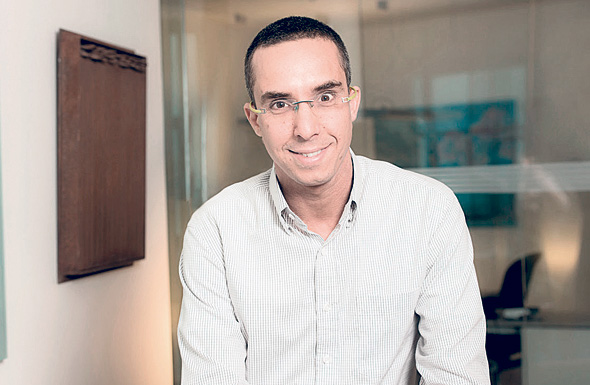 Arnon Dinur, partner at 83North. Photo: Courtesy

All macroeconomic cycles are man-made, including this one. Were it not for the interconnected world and the unpreparedness of our governments, this pandemic could have been managed with better results. We could be talking about the coronavirus (covid-19) here or the housing and lending crisis of 2008, or even the tech bubble of 2000. Regardless of the specific cause, we are now at the end of a long macroeconomic cycle. No government plan can stave off a recession and no government plan can make up for lost sales of a business wishing the recession away.

There is an argument that Israeli startups are uniquely dependent on foreign capital, which they can't access due to travel restrictions. This same claim was made in 2008 and still more foreign capital flowed into Israel in the last 12 years than ever before. Moreover, fundraising challenges are a universal problem and not one unique to the tech sector or Israeli tech. San Francisco- based investors can't even visit Silicon Valley startups right now. Additionally, the oft cited statistic on foreign investor dependence belies the fact that most of this foreign investment comes at the later stages when a startup has already proven its viability and is thus less vulnerable to delays in financing or smaller rounds of investment. Raising money over zoom is hard, but it is possible and every one of us is learning how to do exactly that right now. In fact, Zoom itself completed its IPO over Zoom and we believe it will not be the last IPO to do so.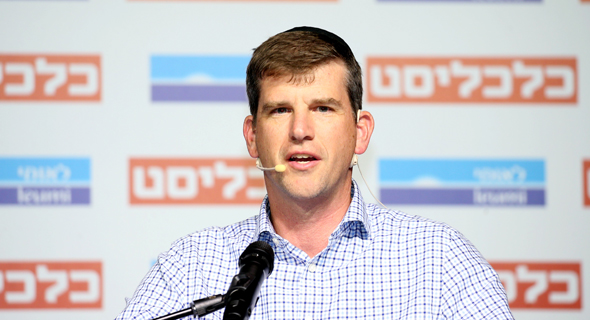 Michael Eisenberg, partner at Aleph. Photo: Yuval Katz

There is another argument that Israeli institutional investors don't support local venture funds and their startups. This is also true, but not pertinent to the discussion at hand as it won't impact startups directly and definitely won't prevent layoffs. Israel institutional investors are not the Israeli tech industry's white knights.

There is yet another argument being made that Israel's most promising companies will close their doors. This is absolutely false for the simple reason that there are dozens of active investors in Israel with access to billions of dollars, most of it slated for new investments. The companies that will close their doors will not be the most promising ones and if they are, that is our fault as investors. What is certain is that the government and Israel's banks won't be better at picking than we are, and in any case it's not the government's responsibility.

We recognize that some sub-sectors have been devastated by the travel restrictions and distancing requirements placed around the world. These companies saw their customer base disappear overnight, or are themselves unable to engage and work with their customers due to the same travel and distancing restrictions. While the rapid decline in their business is directly linked to government action irrespective of the recession, these companies will resume functioning once the travel and distancing restrictions are lifted around the world. If, despite our arguments against providing aid, the government determines that these businesses are in need of government assistance, we urge the government to use strict criteria to demonstrate that the funds are used to prevent layoffs of Israeli employees and that the taxpayer earns a significant return. For instance, these might be convertible loans with relatively high interest rates, with equity kickers for the risk taxpayers are taking.

All companies are hurting from the travel restrictions, but the vast majority of Israeli startups do not actually need to visit their customer to close a sale or deploy their solution, because they sell software. Each and every startup will have to make difficult decisions together with their investors in order to recover and survive, but that is part of the risk we all understood when creating or funding such risky businesses.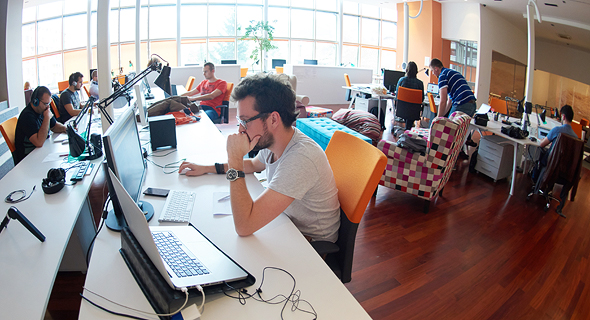 An office at a startup company. Photo: Shutterstock

As for those employees that will be laid off, many of them still have some of the most in-demand skill sets in our economy and will find work. Some of these employees will join other startups or larger tech companies who are still hiring. At the same time, we are concerned about certain segments of the population most at risk and propose a couple ideas of direct assistance to discourage certain types of layoffs including employees over the age of 55, single parents, and those with disabilities, all of whom will have harder time finding work after being laid off. But any aid should be linked directly to their continued employment.

Finally, if the government wants to support the tech sector, do something for the long term and for the next generation of entrepreneurs and venture capitalists. Invest in job training, STEM education and basic technology research at the university, government and corporate levels. Invest more in coding skills, English language skills and digital business skills. And create incentives, or even a fund, to move offline businesses online and to digitize government services. To avoid doubt, the research and development grant program managed by the Chief Scientist Office of the Innovation Authority should continue its work since many startups in certain tech sectors are now very dependent on this program.

The government has a role, but that role is in helping small businesses unable to open their doors, the self-employed unable to provide their services and the unemployed unable to search for a new job or whose skills are not relevant to the modern economy, not venture backed startups and their investors who have become accustomed to good times. There will be a lot of pressure for action, to emulate the actions taken by other governments around the world, but contrary to what many believe there is currently no program to help startups in the U.S. Israeli tech will take some blows, as it did in 2001 and 2008, but it is resilient and well positioned to handle these unprecedented challenges.