Exclusive
Fleet Management Company Lytx to Acquire Surf's Video Division
Lytx will pay between $20 million and $30 million and the division will become its Israel R&D center
San Diego, California-headquartered fleet management software developer Lytx Inc. is set to acquire the video division of Israel-based company Surf Communications Ltd. for between $20 million and $30 million, according to one person familiar with the matter who spoke to Calcalist on condition of anonymity.

Following the acquisition, Telematics, Surf's video division, will become Lytx Israel, while the rest of the company's divisions continue to operate independently, the person said. According to the person, Surf Co-Founder and CEO Avi Fisher will head Lytx Israel's research and development center. twenty of Surf's employees in Israel and three of its U.S.-based workers will join Lytx Israel, they added.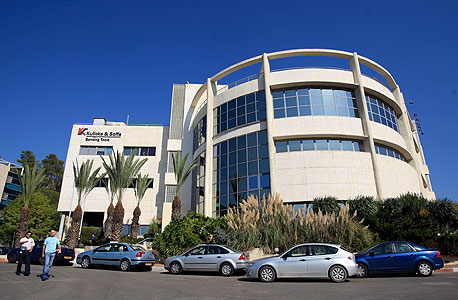 Yokne'am. Photo: Eran Yofi Cohen

Responding to Calcalist's request for comment, Fisher confirmed the deal, stating the company intends to expand its research and development efforts in Israel and hire more software developers, with a special emphasis on cloud, AI, internet-of-things (IoT), and automotive technologies.

Lytx technologies are used to manage some 4,000 fleets, composed of around 1.3 million drivers, according to company statements.

Surf was founded in 1996 and develops multimedia digital signal processing technologies for telecommunication infrastructures. The company has raised $50 million to date from investors including Pitango Venture Capital, Giza Venture Capital, and Poalim Capital Markets, the investment arm of Israel's Bank Hapoalim.

Micky Barnea and Ariella Dreyfuss from BTel Aviv-based law firm Barnea Jaffa Lande & Co. represented Surf in the deal. Assaf Naveh and Mouna Totry from Israel-based law firm Meitar Liquornik Geva Leshem Tal represented Lytx.