Private-equity Fund Fortissimo Leads $12 Million GigaSpaces Funding Round
Fortissimo is eyeing a majority stake in the Israeli company that offers platforms for mission-critical applications across cloud, on-premise or hybrid
Fortissimo Capital announced Tuesday that it led a $12 million round of funding in GigaSpaces Technologies Inc., taking another step towards seizing control of the company. According to one person familiar with the matter who spoke to Calcalist on condition of anonymity, Fortissimo Capital, which was joined in the round by existing investors Claridge Israel and BRM Group, intends to acquire additional stakes in the company from shareholders in order to become a majority owner.

GigaSpaces, which was founded in 1999, raised $20 million in 2016, taking its total funding to $40 million. "In 2016 there was one company that focused on the Cloudify platform," Adi Paz, CEO of GigaSpaces, told Calcalist. "In 2017 Cloudify became its own company and GigaSpaces started again as a new company that focuses on in-memory computing platforms for real-time. Most of the employees moved to work for Cloudify and a small minority remained at GigaSpaces to rebuild the company."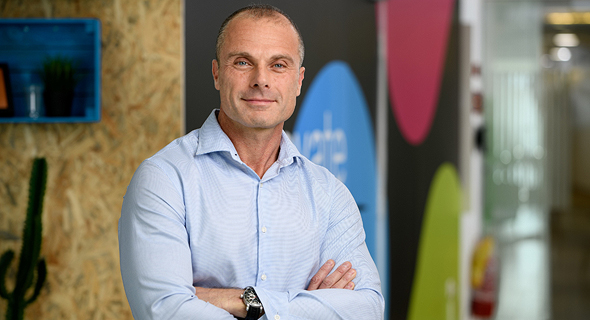 GigaSpaces CEO Adi Paz. Photo: David Garb

GigaSpaces has since doubled its workforce to 60 employees and reported record-breaking results in 2019. "Fortissimo wants to accelerate the growth of the company," Paz added. "The company changed its business model to recurring revenues via subscriptions. The company has sales in the tens of millions of dollars. Part of this investment will be used to grow our product and develop our cloud platform."

With GigaSpaces' technology, enterprises can operationalize machine learning and transactional processing to gain and act on real-time insights from their data.

According to the company, the always-on platforms across cloud, on-premise or hybrid, are leveraged by hundreds of Tier-1 and Fortune-listed organizations worldwide including financial services, retail, transportation, telecom, healthcare, and more. GigaSpaces offices are located in the U.S., Europe, and Asia. It lists Bank of America, Goldman Sachs, Charles Schwab, UBS, Morgan Stanley, United Healthcare, Credit Agricole, BNP Paribas and American Airlines among its clients, while also cooperating with technology giants the likes of Amazon, Google, Tableau IBM RedHat and Informatica.

"Today, organizations must remain competitive, and require the agility to develop and deploy real-time data-driven services and applications that improve customer experience while optimizing their business operations," said Yoav Hineman, Partner at Fortissimo Capital. "GigaSpaces' modern data platform and impressive track record of driving the digital transformation initiatives at tier-1 enterprises from Fortune 500 companies such as financial services, insurance, health services, eCommerce and transportation, confirm GigaSpaces proficiency in addressing today's and tomorrow's customer challenges."

Fortissimo Capital is a private equity fund, established in 2004, that invests primarily in Israeli-related technology and industrial companies to help them expedite growth. Fortissimo raised $1.6 billion across five funds.

Following record-breaking results in 2019 including doubling annual recurring revenues (ARR), tripling the InsightEdge customer base, and achieving record profitability, GigaSpaces continues to demonstrate growth, completing Q1 2020 with record ARR.