The Coronavirus Epidemic is not a Tech Crisis But a Global Crisis, Says Michael Eisenberg
Eisenberg spoke to Calcalist about how the Covid-19 epidemic impacts the local tech scene
"Should capital or should people be saved? I am for saving people and against saving capital and investors," Michael Eisenberg, partner and co-founder of Tel Aviv-based Aleph Venture Capital, said in a conversation with Calcalist reporter Meir Orbach. Eisenberg spoke as part of Google and Calcalist's Startup Week conference.

"When it comes to venture capital, there is a high risk here, and also during normal periods there are companies that are down the drain and we cannot prevent a recession. We do not control the timing. I am concerned about the average employee, the self-employed business people, and those who got laid off from their high-tech jobs," he said.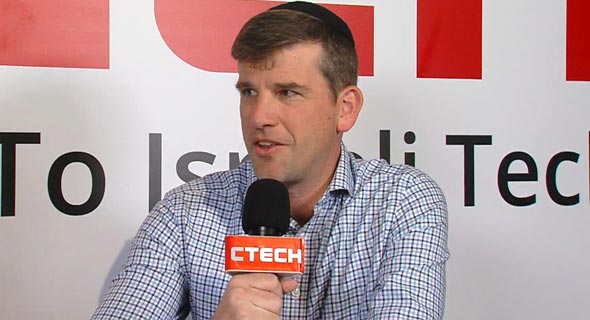 Michael Eisenberg. Photo: Live4u

"There is no doubt that the tech sector is the growth engine of the Israeli economy, and therefore, it should receive massive government and private investment," Eisenberg said. "In addition, the State of Israel must invest in human research infrastructure and train the people for the future of the 21st century. We do not have enough talented people. Three months ago, there was a shortage of 20,000 engineers. The tech sector is responsible for the growth of the economy, too, because it supports families from other areas such as the restaurant industry and more, so it has to grow."

Eisenberg addressed the feeling of solidarity in the country during the crisis, saying "in the State of Israel, we are in solidarity, there is mutual responsibility. It is a beautiful time for civil society, and despite the political controversies, tens of thousands of people go out to volunteer in agriculture or other initiatives. Israelis have a mutual guarantee and shared commitment to national challenges, and I think that's an amazing thing. In the last month, there has been a 50% increase in the demand for immigration to Israel, perhaps because of anti-Semitism, or maybe because of the Corona, but in my opinion there is another reason: Israeli society's solidarity. To immigrate to Israel is the second most important decision I've made in my life. We need to understand how lucky we are to live here."

Eisenberg was an early investor in the now-ailing coworking company WeWork, and in online insurance company Lemonade Inc. Both companies have recently postponed their planned IPOs.

With regard to the tech industry, is the crisis already coming to an end or is it still struggling to make its exit?

There are two different things here. I'm not sure there's a tech crisis. There is a global crisis. The economy of the entire nation was stopped all at once and it controls the tech sector as much as it does all kinds of areas. This global crisis is mainly a crisis of uncertainty. If the 2008 crisis was a financial crisis of liquidity, this is uncertainty and a break in demand. No one knows when it will end. The health maintenance organizations (HMO) are preparing for a very difficult winter because they do not know what will happen and how we will respond. We live in a time of great uncertainty. Uncertainty is different from risk, and we prepare for uncertainty in a different way, building security pads and accumulating cash and thinking differently. The tech industry has three types of companies: companies that provide travel services and therefore have completely halted their services and are themselves in crisis. There are also other companies that, due to uncertainty, need to take a real period of time until customers return to them, because in some cases the epidemic led to a chain of events and a problem of demand. The third type of companies are companies that thrive in such a crisis, like telemedicine companies, or online financial services. The pandemic has accelerated the digitization of the entire economy dramatically. People who are 85-years-old all of a sudden are using online payment applications such as Bit or PayBox, this would not have happened without the epidemic.