Fosun Leads $17 Million Round for Israeli Autotech Company IRP
IRP develops energy-efficient high-performance engines and controls for electric vehicles
Israel-based autotech company IRP Systems has raised $17 million in a round led by China-based conglomerate the Fosun Group, through its venture capital arm, Fosun RZ Capital, IRP announced Tuesday.

Founded in 2015 as Nexus Systems and based in central Israeli town Ness Ziona, IRP develops energy-efficient high-performance engines and controllers for electric vehicles. The company previously developed electric systems for the aerospace industry, before pivoting to automotive.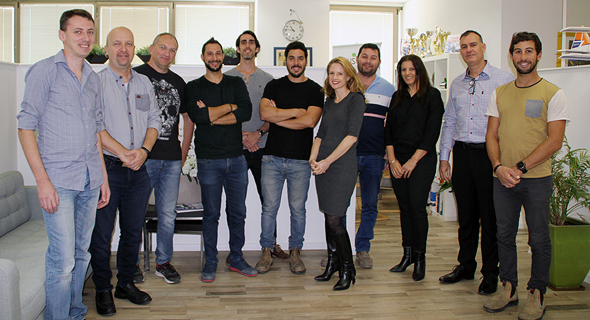 The IRP team. Photo: Courtesy
Additional participants in the round include JAL Ventures and existing investors Entrée Capital, Tal Capital, Union Tech Ventures, Cendana Capital and Israeli car importer and distributor Champion Motors Ltd.
IRP set out to help the electric vehicle industry overcome its biggest challenge: cost, co-founder and CEO Moran Price said in a statement. Using technological innovations from the aerospace industry, IRP's engines offer efficiency and performance and could accelerate the mass adoption of electric cars, she added.