Sharp Rise in Network Traffic Volume Boosts Allot Revenue
Israel-based Allot, which provides network intelligence and security solutions to service providers worldwide, announces 15.4% increase in revenue in the first quarter of 2020
The coronavirus (Covid-19) pandemic may be causing huge economic disruption, but it is also helping certain companies, like Nasdaq-listed Allot Communications Ltd. The company announced on Tuesday that its revenue in the first quarter of 2020 grew 15.4% year-over-year and reached $29.3 million. Its net loss shrunk to approximately $400,000, about 22% of the net loss in the first quarter of 2019.

Israel-based Allot, which provides network intelligence and security solutions to service providers worldwide like Vodafone, Telefonica, and Hutchinson, revealed that due to the pandemic there has been a sharp increase in network traffic volume. Traffic has climbed by as much as 40% on fixed networks and about 15% to 20% on mobile, according to Allot.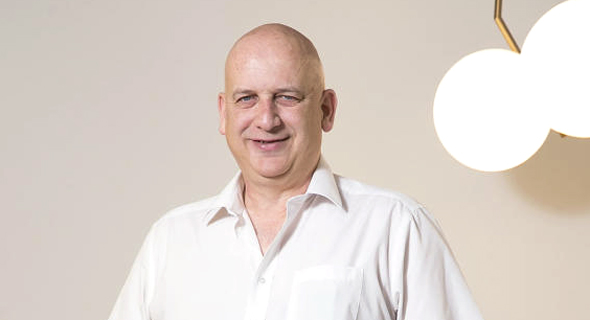 Allot CEO Erez Antebi. Photo: Orel Cohen
Allot is expecting revenue for 2020 to be between $135 million to $140 million. Non-GAAP operating loss for the quarter was $0.6 million compared with non-GAAP operating loss of $1.8 million in the first quarter of 2019.
"People are working from home and increased their network traffic volume for work, and their children are also creating more traffic by streaming movies and series'," Erez Antebi, CEO and president of Allot, told Calcalist. "That has resulted in the network providers purchasing more licenses from us. On the other hand, coronavirus has also created challenges for us, with the increase in traffic causing providers to focus on that and postpone other projects which don't seem as significant right now. While we can install our system and support our clients remotely, our style of work is more personal and when that isn't possible it makes things more difficult."
Antebi added that the "profitability of a quarter is influenced by a mix of the deals completed during that quarter. From that perspective, this was a good quarter for us. The pandemic also canceled conferences, flights, and other expenses and that also played a role in profitability. Despite the feeling that the entire tech sector is downsizing and laying people off, it is important for me to note that our employees rallied to ensure we meet our goals. We didn't cut any salaries and are even continuing to recruit new employees."
The company said that it is expecting to return to profitability on a quarterly basis before the end of the year, adding that the net cash flow in the first half of 2020 is expected to be less than the net cash flow towards the end of the year.
Allot, traded on Nasdaq and the Tel Aviv Stock Exchange, is currently valued at around $420 million, with the company's shares climbing 1.05% on Tuesday.