Website Accessibility Startup AccessiBe Raises $12 Million
AccessiBe develops an artificial intelligence tool for automating the process of making websites accessible to people with visual, hearing, and motor impairments
Tel Aviv-based web accessibility startup accessiBe Ltd. has raised $12 million in a round led by Los Angeles-based private equity firm K1 Investment Management LLC, the former announced Wednesday.

Founded in 2018, accessiBe develops an artificial intelligence tool for automating the process of making websites accessible to people with visual, hearing, and motor impairments.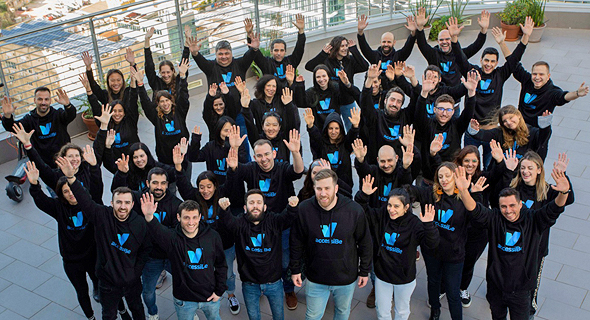 AccessiBe team. Photo: PR

AccessiBe's add-on tool scans websites and automatically provides key modifications to transmit data and accessible content to end-users in a manner compliant with international and U.S. disability standards.

Based in Tel Aviv suburb Bnei Brak, accessiBe employs 47 people and intends to use the funding to expand its North American presence. Prior to the current round, the company has raised some $500,000 in funding.

AccessiBe's vision is to make the internet truly accessible to everyone, Co-Founder and CEO Shir Ekerling said in a statement. "By utilizing machine learning, our solution can help millions of businesses comply with legislation and avoid lawsuits on the one hand while enabling users with disabilities to browse the internet effectively on the other. It's a win-win," he added.

"AccessiBe has a highly differentiated product and unique approach to solving a critical need for all businesses with a web presence," Mike Velcich, principal at K1, said in a statement. "The company helps its customers create a digital presence that is accessible to all visitors and potential customers," he added.