Interview
TULU on a Mission to Change how you Consume
The Israeli startup aims to reshape the way people in the city use household products by making them available to rent on demand
The sparkle in Yael Shemer's eyes when she talks about her startup TULU is clearly visible even when seen via a video meeting from over 9,000 kilometers away. It is obvious this is more than just a business for her when she talks about TULU being her life's mission.
TULU's goal, in the company's own words, is "to reshape the way urban dwellers use and consume household products, by making them available on demand."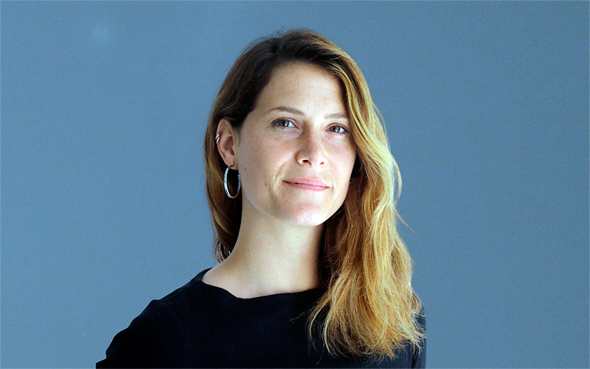 TULU co-founder and CMO Yael Shemer. Photo: Courtesy
TULU, founded in 2019, builds smart rooms filled with appliances, tools and gadgets in apartment buildings. It currently has nine such rooms in New York and eight in Israel. Tenants can use the TULU app to access the rooms 24/7, where they will find anything from Dyson and Roomba vacuums to a pasta maker, board games, and electric scooters.
Clients walk into the shop, scan the food processor they need for their next meal, pay for its use by the hour and return it after they are done.
The company was founded by Yishai Lehavi (CEO), Yael Shemer (CMO) and Itamar Mofaz (COO). Lehavi and Shemer, who met at the Design X Accelerator at MIT in Boston in the 'Our Generation Speaks' (OGS) fellowship program and incubator, left Tel Aviv for New York last year to follow their dream, hoping to not only to create a successful company but to change the way people consume.
"Our service is really well suited for big and crowded cities where many residents are renters. Our recent growth has come mainly in New York and we are continuing to set up new rooms," Shemer told CTech earlier this week. "Our goal in the future is to help and change the way people consume products. I come from an environmental background and I'm also a minimalist. Our solution doesn't just tell people that they need to change their behavior but actually shows them how to do it. This model gives people access to products that they might not necessarily want to own or can't afford."
Shemer said the coronavirus (Covid-19) pandemic has already altered the mindset of many people. "People understand that they need to live a more self-sufficient life," she explained. "So if the gyms are close people are renting a TRX machine or weights. Rentals are becoming sexier. That is why people sign up for TULU and check in to see what products are available. This is a market and behavioral change."
Shemer explained what makes New York an ideal starting point for TULU. "In a city like New York people usually have small apartments and they go out to eat and experience the city which provides them with everything they need. But when the city all of the sudden shuts down and you understand that you need your small apartment to fulfill additional needs, that gives TULU's rooms additional importance," Shemer said. "So we provide people who are stuck at home with this on-demand access. When you buy something from Amazon, even if you don't care about the cost, you have to wait for it to arrive. A lot of our users told us that they use TULU because it is there and convenient. And with the coronavirus pandemic, millennials, who are our main customers, are suddenly more interested in affordability so they check out our app and see what is available. They are investing more thought on what they are spending their dollars on. Their instincts are changing and instead of just buying something they will first check if TULU has it."
TULU works in New York with some of the city's biggest landlords, including the Moinian Group, Stonehenge and Kushner Companies. It also operates two rooms in student dorms and one with the municipality of Tel Aviv, with the room on Nordau Boulevard being a neighborhood room with more family orientated amenities. The company is also about to launch a flagship project with Israeli website building company WIX.com Ltd. at their headquarters in Tel Aviv.
TULU has raised $2 million to date from various investors in Israel and the U.S., including Ground Up, i3 Equity Partners, Rami Beracha, Kairos and Good Company, alongside MIT's venture fund (MET) and several angel investors.
Sharing appliances with other people during a pandemic might sound pretty daunting to many people, but Shemer said that after an initial lull in business, matters quickly got back on track.
"We were initially concerned that the pandemic would result in people being worried about sharing with other people, but after a very short decline that has not been the case at all," she said. "We make sure to attend to the rooms all the time, ensuring they are clean and airing them out. We place stickers reading 'this product was sanitized' after cleaning the products and we are seeing that people are coming with masks and gloves to take equipment home."
"We also launched the TULU Shop right as the pandemic began," Shemer added. "We added shelves in the rooms for purchasable staples like toilet paper, wipes, pasta, hand sanitizers, and masks and that has also created additional traction."
Students pose in one of TULU's rooms. Photo: Courtesy
Shemer compared their user experience to Amazon Go, the mostly automated convenience stores set up by the online retail giant. "There are two layers to TULU's technology. The first layer is the application. After the user goes through authentication, they select the product, scan its QR code and take it with them. The second layer of our technology is a layer of sensors that tell us if a product has entered or left a room. Every product has its own ID so we cross that information with that of the app and then we know who took what,"
Shemer explained.
Shemer said the company, which employs 12 workers, doesn't need a sales department at the moment as there is currently a waiting list for its services. TULU has two main models with landlords. In one, the landlord pays to have the room in their building the same way they would for a pool or a gym. In the second model, TULU approaches the landlord and asks for a year to prove the room's benefit to the tenants. TULU takes on the cost of refurbishing the room and acquiring the appliances. Shemer noted that the rooms usually cover their cost and become profitable in less than a year.
Shemer said that TULU operates in the B2B2C model in which a company rather than accessing the consumer market directly does so through another business (in that case landlors or property managers). Nevertheless, the final consumers will recognize the brand or the service provided.
"There have previously been many attempts at a commons-based peer production economy, but what we are doing at TULU is an access economy," Shemer said. "Previous attempts were more peer-to-peer and there were two elements that never worked there. Firstly, the embarrassment of having to go to someone and taking what you want from them and secondly the distance you had to travel. But as we are B2B2C and are located right next door to our customers, we provide more of an on-demand service. We are faster than a shop and we even do deliveries within the building several times a day. We have rooms in buildings that house 1,000 people so we have learned the efficient way to operate in each building."
Shemer added that while the idea for TULU is simple, its execution is what differs it from competitors and makes it a success. "Yishai is an architect, I come from the environmental world and Itamar came from the army and has a very strong operational point of view. As young people living in big cities, we all experienced an actual need for our product. The idea for TULU is essentially pretty simple, but with the right technology and right user experience and scalability, it can be profitable. We have a very particular go-to-market and I think this is what made this work for these crazy guys from Israel who came to New York," Shemer said.
"There is a need and a willingness the world is ready for. Now, the challenge is to grow quickly. Going to buildings — whether multi-family, student dorms or offices — proves to be an efficient way to gain potential users in order to pursue our mission, which is to reshape the way urban dwellers use and consume household products."