Elbit Sells Control of Subsidiary Cyberbit for $48 Million
Covid-19 lockdowns drove companies to use Cyberbit's cloud-based training simulators to keep their teams combat-ready
As the Middle East cyber wars heat up with reports of reciprocal attacks by Iran and Israel on each other's infrastructure networks, a major deal is taking place in the Israeli cybersecurity ecosystem. American Investment firm Charlesbank Technology Opportunities Fund, managed by Charlesbank Capital Partners, has invested $70 million in Elbit Systems' subsidiary, Cyberbit Ltd..

According to an announcement by Elbit, roughly $48 million was paid for Elbit Systems' shares in the company, and the remaining $22 million was invested in Cyberbit. As a result of the investment and the sale of its shares, Elbit Systems will become a minority shareholder in Cyberbit. Claridge Israel, which invested $30 million in Cyberbit two years ago, also participated in the round.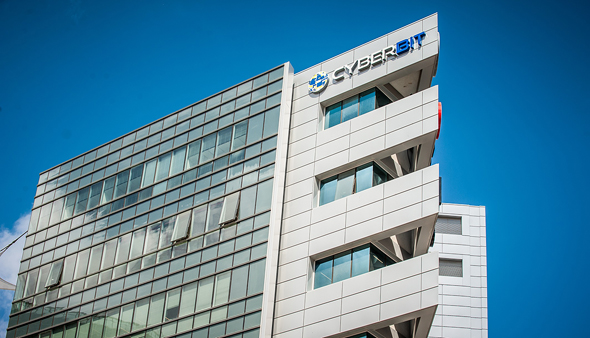 Cyberbit's office building in Israel. Photo: Cyberbit
Cyberbit employs 150 people who work out of its headquarters and development center in central Israel and in additional offices in the U.S., Europe, and Asia. The company was founded as a spinoff of Elbit Systems in order to increase cyber teams' ability and readiness to cope with sophisticated attacks. Most of Cyberbit's clients are large businesses, but it also works with state defense organizations.
Despite significant investment in cybersecurity tools, most organizations don't invest enough in training their cyber teams to deal with threats, and when attacks take place, they are not always able to respond effectively due to lack of detection skills, insufficient operational experience, or poor teamwork under pressure. Cyberbit provides a cloud technology based simulation module called Cyber Range that enables remote training and home-based training. According to a company statement, the product "delivers a hyper-realistic experience, that replicates a real-world cyberattack by immersing trainees in a virtual security operations center, where they use commercial security tools to respond to live, simulated attacks."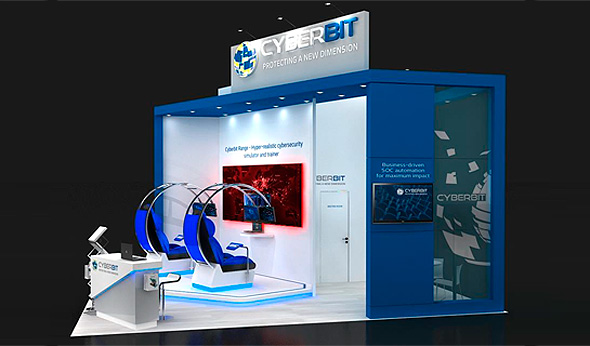 Cyberbit's advanced simulator. Photo: Cyberbit
During the coronavirus (Covid-19) crisis Cyberbit experienced a sharp increase in demand for its cloud-based product since many companies who had to halt training due to travel bans and lockdown regulations, turned to Cyberbit to continue to maintain staff readiness.
"Preparing the human element for cyber-attacks is one of the most acute cybersecurity challenges. The investment of Charlesbank in Cyberbit is a recognition of Cyberbit's market-leading position and the growth potential of Cyberbit's training platform – the Cyber Range. I am confident that this investment will allow Cyberbit to realize its full growth potential," Elbit Systems CEO and President Bezalel Machlis said in a statement.