Interview
Coronavirus Was a Disaster for Feminism, Says Head of Techstars Accelerator
Hilla Ovil-Brenner, the founder of Yazamiot, a non-profit organization with over 5,000 members that promotes female entrepreneurship spoke to CTech about how Covid-19 affects female entrepreneurs
The coronavirus pandemic has been a disaster for feminism, Hilla Ovil-Brenner, the founder of Yazamiot, a non-profit organization with over 5,000 members that promotes female entrepreneurship in Israel, said in a Tuesday interview with CTech.

Ovil-Brenner, a lawyer by training, serves as the managing director of Techstars Tel Aviv accelerator.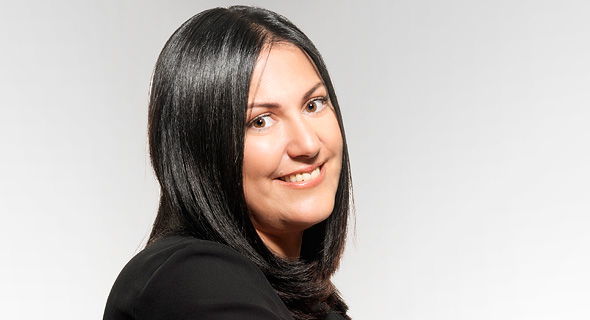 Hilla Ovil-Brenner. Photo: Yoram Reshef

"Prior to the pandemic, children were sent to daycares and schools, and there were also nannies available to help support working parents. But when the pandemic broke out, everyone had to take a step back, and many working women were forced to retake the more traditional roles in the home," she said.

"I feel that entrepreneurship is one of the most difficult fields to enter and thrive in. There are not enough female venture capitalists as it is, and not enough female entrepreneurs. The coronavirus crisis exacerbated this issue," Ovil-Brenner said. "If no one is raising funds during this time, then women are doing so even less, as typically female entrepreneurs raise less money than their male counterparts," she explained.

"In terms of raising funds, this is an absolute disaster for women," she added.

"Because of coronavirus-imposed lockdowns there is less networking, so it is more difficult for women to make connections, and women are generally less transactional and more relationship-driven than their male counterparts," Ovil-Brenner said.

When asked to give advice to female entrepreneurs during this time, she said "most importantly, be mindful of your budget as cash is king. So, if you have money, make some spending cuts, and don't be irrational. Develop a coherent business plan that makes sense for the next stage."

Ovil-Brenner will participate this Thursday, May 21, in a special virtual meeting titled "Women Leading Innovation," organized by U.K. Israel Tech Hub at the British Embassy and the British Council in Tel Aviv. The panel will focus on issues such as what is done or should be done in the public sphere in order to put diversity and inclusion at the heart of digital, data, and technology innovation. In this series of online sessions, the British embassy aims to bridge and connect between Israeli and British women in the innovation industry, to share best practices, tools, and tips on raising funds and navigating their businesses under the new circumstances and challenges. Other speakers in the upcoming session will be Naomi Krieger from the Israel Innovation Authority, Zoe Jones from Innovate U.K., and Ella Goldner from Zink.

Next month, Ovil-Brenner will lead the new Techstars Accelerator Tel Aviv, which will include 10 exceptional tech companies for 13 weeks, during which the companies will be mentored by leading mentors, and investors. Ovil-Brenner made sure that at least 50% of the participating tech companies were founded by women, she said.

"Women make up 52% of the Israeli population, and we should be represented as such," Ovil-Brenner said.