JVP Portfolio Companies Raise $200 Million During Covid-19 Pandemic
Pyramid Analytics raised the largest amount, some $25 million, with Nanit ($21 million) and Secret Double Octopus ($15 million) following close behind
The coronavirus (Covid-19) pandemic created great uncertainty for startups looking to raise funds. However, those fears are clearly unfounded for some companies, with a person who spoke to Calcalist under condition of anonymity revealing that the 23 companies on the portfolio of Jerusalem Venture Partners (JVP), an internationally renowned venture capital fund, raised some $200 million during the pandemic. In addition, several of the companies raised total credit of around $70 million.

Of the 23 companies, JVP led the funding round in 15 of them, with four of the startups being new investments. Pyramid Analytics raised the largest amount, some $25 million, with Nanit ($21 million), Secret Double Octopus ($15 million) and Source Defense ($10 million) following close behind.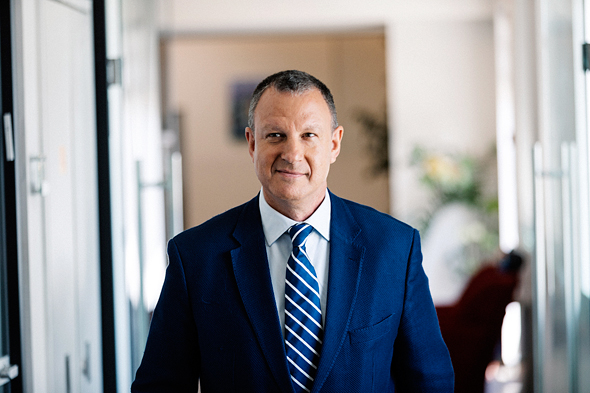 Erel Margalit, Chairman and founder of JVP. Photo: JVP
According to JVP's assessments, seven of the companies that raised money since the outbreak of coronavirus are each expected to surpass sales of $100 million in the coming years, including Nanit. On average, JVP owns 30% of the startups.
JVP's investments have been across a wide range of industries, including cybersecurity, AI, Big Data, agrotech, foodtech, health care and wellness.
Several international corporations took part in the funding rounds, including media giant Sony, Switzerland's Syngenta and British energy corporation National Grid. Among the VCs and investors participating are Japanese VC Global Brain, international bank Capital One and CPT Capital.
"Israel's success as a world leader in hi-tech is measured not just when the tide is high, but also when it is low. That is the big challenge," said Erel Margalit, Chairman and founder of JVP. "Despite this being a time in which other countries are working alone, Israel should work in cooperation with the rest of the world in order to create a safe and secure national and international working environment. Despite the severe crisis created by coronavirus, we led a strategic move with our companies and our success in bringing on board investors and strategic partners indicates complete trust in the Israeli tech sector by some of the world's leading multinational companies."