Former Israeli Watchdogs Launch Startup to Monitor Human Rights Violations in Tech
CRT has formulated an ethical code and methodology through which technologies are examined to make sure they adhere to international human rights and privacy guidelines and prevent misuse
In Israel, not only former prime ministers and lawmakers are hopping on the tech wagon. Now, even top officials from the state comptroller's office—the country's official government watchdog—want a piece of the action.

Elie Mersel, until recently the director-general of the State Comptroller's Office and his former chief of staff Matan Gutman, have partnered to establish CybeRighTech (CRT), a startup dedicated to monitoring technologies to make sure they do not violate human rights.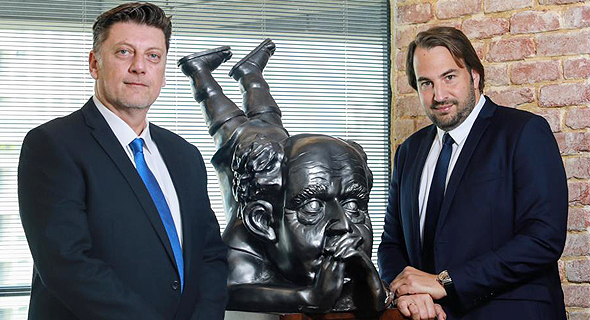 Elie Mersel (left) and Matan Gutman. Photo: Shlomi Yosef

Other prominent officials to join CRT are former Supreme Court Judge and President Salim Joubran, former State Comptroller Yosef Shapira, and former head of the Israel Securities Authority Shmuel Hauser. The three act as CRT's independent advisory committee and have assisted in formulating the ethical code and methodology through which the technologies are examined.

Mersel retired from the state comptroller's office last summer after a seven-year term. Gutman, a Harvard University alumnus, was previously Joubran's legal assistant. Gutman later joined the State Comptroller's office, retiring when current State Comptroller Matanyahu Englman took office in June 2019.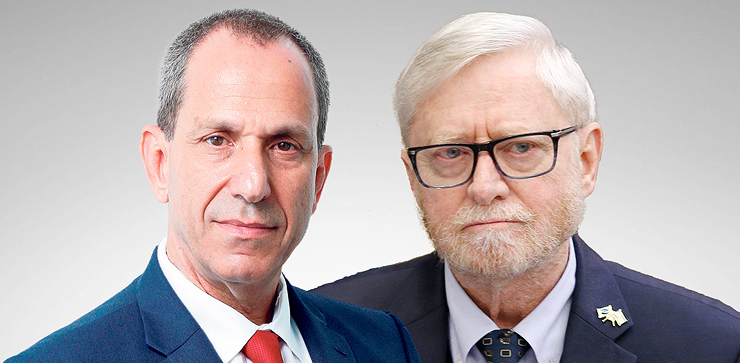 Yosef Shapira (right) and Shmuel Hauser. Photo: Amit Shaal and Orel Cohen

CRT, which was founded later that year, is currently bootstrapped but already has several clients, the first of whom is Israeli web intelligence startup Cobwebs Technologies Ltd.

CRT was born into a reality in which the reputation of Israeli tech and cybersecurity companies has been sullied by the activity of such companies as NSO Group, whose spyware has been linked to several cases of human rights violations, including the brutal killing of Saudi journalist Jamal Khashoggi, and AnyVision Interactive Technologies Ltd., which lost Microsoft as a backer in March, after NBC News reported that Israel was using its facial recognition technology to surveil Palestinians in the West Bank.

According to Mersel and Gutman, the need to oversee the use of technologies to prevent human rights and privacy infringements became even more apparent during the coronavirus (Covid-19) era, when many countries, including Israel, increased their use of technology to surveil citizens.

The coronavirus crisis made the public wary of what information is being gathered, and whether less intrusive measures could be taken, the pair said in an interview with Calcalist. The state, for example, allowed the police to constantly track the locations of those required to be in quarantine when it could have just sent cops for random checkups, they added.

CRT developed a conduct code that examines compliance and assesses risks of rights infringements. The code is based on a combination of non-binding guidelines formulated by the European Union, the OECD, and the United Nations. According to its code, CRT examines its clients' technological products as well as their contracts with customers to make sure they do not leave an opening for human rights and privacy violations.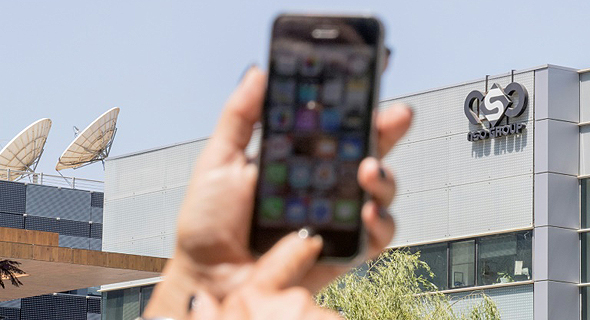 NSO Headquarters in Herzliya. Photo: AFP
CRT's target markets are the gaming and cyber industries, both particularly vulnerable to risks of infringements. Gutman and Mersel said they intend to service not only the tech companies themselves but also organizations that use their technologies and might unwittingly infringe on human rights.
The company intends to issue a Human Rights Quality Seal that will be awarded to companies that adhere to its guidelines, which Mersel and Gutman hope will become a global standard.
Mersel said the company will likely choose to raise funding in the future in order to recruit customers outside of Israel. According to him, CRT plans to build on the momentum created by Facebook when it announced in December the establishment of a $130 million independent content oversight board, to help it regulate its own decisions, following public controversies. "Most companies cannot afford to establish such a board and we want to offer this oversight as an external service," Mersel said.