Founders of Gift Card Company BuyMe Sell Shares for $23 Million, Now Look to Global Market
The company markets gift vouchers to 5,000 of the largest companies and organizations in Israel who purchase them as gifts for employees, and is one of the leading players in holiday gifts for employees. With gift vouchers, employees can choose from 1,100 brands and businesses that the digital voucher company works with
The founders of BuyMe, an online giftcard company, sold their share in the company to Tel Aviv-based Teleclal Group Ltd., which owns a range of digital services companies. The deal was made at a company valuation of NIS 250 million (approximately $70.8 million), where the founders, who owned about one-third of the company's shares, will receive NIS 81 million (approximately $23 million).

Teleclal preciously held a stake in BUYME, but will now become the majority shareholder. In 2019, Isracart acquired a 9.7% stake in BuyMe, and still retains that share.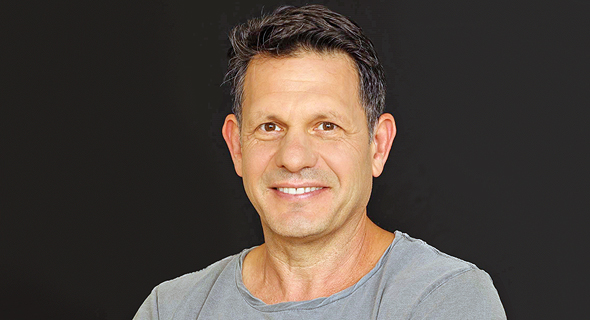 Teleclal CEO Yoav Ben Yakar. Photo: Sivan Farage

BuyMe was established in 2012. The company markets gift vouchers to 5,000 of the largest companies and organizations in Israel who purchase them as gifts for employees, and is one of the leading players in holiday gifts for employees. With gift vouchers, employees can choose from 1,100 brands and businesses that the digital voucher company works with. The platform offers gift cards to restaurants, fashion chains, theatres, workshops, hotels and spas.

According to several people familiar with the matter who spoke to Calcalist on condition of anonymity, the company's founders decided to sell their share and focus on overseas operations and set up a company similar to its BuyMe business under the name GIFTED. Teleclal owns 4% of GIFTED.

BuyMe is based in Tel Aviv and currently employs a team of 80 people.