Crop Protection Startup Greeneye Technology Raises $7 Million
Greeneye utilizes artificial intelligence and deep learning technologies to revolutionize the weed control process in agriculture, shifting from the current practice of wasteful spraying of pesticides to accurately detect and spray weeds in real-time
Tel Aviv-based crop protection Greeneye Technology has raised a $7 million seed funding round, the company announced Tuesday. The round was led by Jerusalem Venture Partners (JVP), with participation from Syngenta Ventures, 2B Angels, One Way venture, Panache Ventures Techstars, and Hyperplane Venture Capital. Syngenta Ventures is the largest crop chemical producer in the world.

Founded in 2017, Greeneye utilizes artificial intelligence and deep learning technologies to revolutionize the weed control process in agriculture, transitioning from the current practice of wasteful spraying of herbicides to accurately detect and spray weeds in real-time. Greeneye's selective spraying (SSP) system can easily integrate into any agricultural sprayer, by retrofitting existing sprayers or through working in collaboration with sprayer manufacturers to deliver plant-level variable-rate spraying.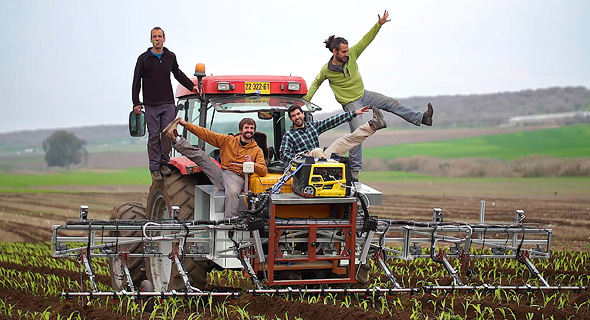 Greeneye founders. Photo: Greeneye

"Both our investors share with us the understanding that the way farmers spray chemicals in agriculture is about to be massively disrupted to a more efficient and sustainable manner. Our mission is to reduce the usage of chemicals that are being sprayed in agriculture, utilizing artificial intelligence to provide precise and targeted spraying in real-time, save money for farmers while increasing their productivity and profitability. Our trials indicate that our technology reduces herbicide usage by 65‒92%, which supports our mission to address these global agricultural challenges," Nadav Bocher, Greeneye co-founder and CEO said in a statement.

Greeneye will use the investment to advance product research and development while expanding its strategic partnerships with sprayer manufacturers and other stakeholders.