Interview
"It is Tragic That Many Small and Medium-Sized Businesses Will Not Survive the Crisis"
Fundbox founder Eyal Shinar breaks down the current economic situation in the U.S., with the company announcing a fresh $20 million equity investment, bringing the total equity funding in the Series C round to almost $200 million
"By the end of this crisis, we will have less competition and more demand for our services," Eyal Shinar, founder and CEO of Fundbox, told Calcalist before the company announced on Tuesday a fresh $20 million equity investment. The new funding was provided by MUFG Innovation Partners Co., Ltd., the corporate venture capital arm of Mitsubishi UFJ Financial Group (MUFG), Japan's largest financial group and the world's fourth-largest bank holding company. With this financing, MUFG Innovation Partners tripled its investment in Fundbox's recent Series C round from September 2019, bringing the total equity funding in the round to almost $200 million, as well as $150 million in credit line.

The Fundbox announcement comes on the back of a deep economic crisis in the U.S., which could wipe out not just a significant number of its competitors, but also many of its clients. "Even during usual times most small businesses don't survive," Shinar said. "According to one statistic 90% of small businesses don't survive the first five years, even without a financial crisis. Even a very successful restaurant works on very small profit margins and its chances of surviving over time are very low. I also think that this crisis is a lot worse than people realize. But it is also creating many opportunities to profit and those are the kind of businesses that we serve."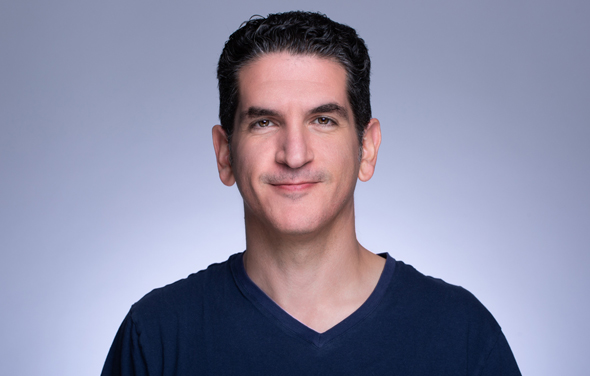 Fundboc founder and CEO Eyal Shinar. Photo: Qumra Capital

The company said that while Covid-19 has had a wide-scale negative impact on many fintechs and companies have halted supplying credit since the start of the crisis, Fundbox has gained strong positive momentum by continuing to grow its customer network, originating credit for existing customers, and enabling faster payments for B2B suppliers which is always required in a time of crisis. The company added that despite a modest increase in losses early in the pandemic, key portfolio health indicators are now back at, or better than, pre-crisis levels.Since its establishment, Fundbox has enabled deals between businesses in overall sums of more than $2 billion.

"It is tragic that many small and medium-sized businesses will not survive the crisis, including many of our competitors," Shinar said, adding that Fundbox continued to accept new clients even during the crisis and is now planning to make the most of the opportunity to become the leader in the market. "I don't want to downplay the role luck played here as there were several reasons that allowed us to succeed. We only suffered small losses in payments and credit despite our fears. One of the reasons for that is our continued investment in the actual technology. We have worked for seven years on risk management technology and there was always the question of whether it would work at the moment of truth, and it did. The second reason is our mix of clients. Unlike many of our competitors, we have more exposure to B2B companies rather than B2C and in this crisis it was businesses like restaurants, hair salons and gyms that suffered the hardest and fastest and companies that had these businesses as the majority of their clients very quickly found themselves in a bad situation. Our mix of clients will now change a bit as we will continue to invest in those sectors."

Do businesses still apply for funding in the private market when there is governmental fundings available in the U.S.?

"Yes, because there some businesses aren't interested in having the government imposed restrictions. But we are also active in the federal funding program under the supervision of the Fed."

Fundbox became an authorized lender in the U.S. Paycheck Protection Program (PPP) under the U.S. government's Small Business Administration. The program is part of the CARES Act (Coronavirus Aid, Relief, and Economic Security Act), a law meant to address the economic fallout of the Covid-19 pandemic. The new act includes hundreds of billions of dollars of loans backed by the state. The company said that in the first round of the PPP it facilitated some $200 million in loans from the government to businesses.

Shinar has no illusions regarding the severity of the current crisis and believes we will see a long-term effect on the economy. "We haven't lost clients, but the longer this continues the more it will penetrate all of the economy. Ultimately there is a profit chain and suddenly there are tens of millions of unemployed people in the U.S. At the height of the crisis, in the middle of March, there was a fear at the federal level that banks wouldn't be able to cash short term saving accounts and it would result in a liquidity crisis, which is what caused the Fed to react in such an aggressive manner."

These same fears brought Shinar to implement cutbacks in his own company. "In that same week in March when it wasn't unreasonable to fear that the world would stop working and it seemed that the capitalist system itself was about to collapse, we decided to plan ahead according to a worst-case scenario, in which we would have no income for three years. We understood that if we wanted to maintain our employees for three years we would have to cut 14% percent of the company. The company has a responsibility not only to today's employees but also to those of tomorrow. We tried to part ways with employees in the most respectable manner and I think that we also did so generously, and I hope that one day we will be able to bring back some of them."

Isn't it better to cut salaries and try and maintain as many employees as possible?

"We cut all the management team's salaries by more than 10%. we asked ourselves this very question and the decision we made was that those that will remain need to do so with a clear mind and not worry about additional pay cuts or firings. We decided after this trauma, which is difficult for every company, that we want to create security and certainty for everyone that remains and part of that is financial security. I think that there is no right answer to this question."

Regarding the new funding, Shinar said that the company wasn't actively seeking more money at this time. "We had just completed a much bigger round than we had planned ($176 million in September 2019) and one of our investors, MUFG, put in a small check as there was no room in the round. They have since become closer to the company and we are talking about a future partnership in Japan..hey asked if the option is available for them to fourfold their investment. We agreed because this is a period in which you are better off having more cash than you need and we also saw it as having a strategic value when it comes to our future expansion in Asia. It was also very flattering that an investor wants to increase their investment in what is one of the most difficult economic periods in history."

Shinar revealed some of Fundbox's plans for the future. "We have been talking to investors in Asia and in Europe for a long time and that is why we also included Germany's Allianz in our latest round. Having a local partner is very helpful in understanding the challenges of the market. Our aspirations haven't changed and we still want to be a global player, even though in the next year we will need to focus on the U.S. market."