Precise Tree and Vine Irrigation Startup Saturas Raises $3 Million
Saturas develops sensors that are attached to vines and tree trunks, providing real-time hydration status reports that enable farmers to optimize irrigation
Israel-based precise irrigation startup Saturas Ltd. raised a $3 million funding round, the company announced Wednesday. Gefen Capital and China-based fertilizer additives company Hubei Forbon Technology Co. Ltd. participated in this round, alongside the Trendlines Agrifood Fund.

Founded in 2013 and based in northern Israeli town Tel Hai, Saturus develops sensors that are attached to vines and tree trunks, providing real-time hydration status reports that enable farmers to optimize irrigation. Prior to the round, the company had raised $6.7 million to date.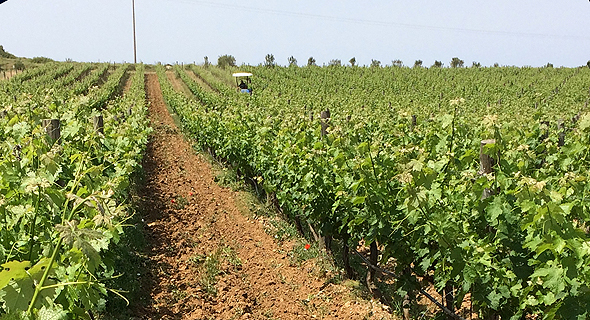 A grapevine. Photo: Courtesy
"We are extremely pleased to complete this investment stage despite the very uncertain times in the COVID-19 period. Following our expansion of sales and operations in the US through our California-based subsidiary, and in Europe, South America and China, this investment enables further market and sales expansion, and development of our production capabilities. We are working to complete the full funding round by the end of the year," Saturas CEO Anat Halgoa said in a statement.