Four Baby Startups That Prove Crisis Can Also Serve as an Opportunity
With many companies shutting down or cutting back on staff, Calclaist spoke to four entrepreneurs who decided to start a new business amid Covid-19
Starting a business always entails a certain amount of risk but there are better and worse times to take that risk. At times of financial prosperity, a new business has higher chances of making it and beating the statistics that state most businesses fail to survive their first three years of operation, than at times of crises affecting the entire economic system.

Still, some businesses thrive in a crisis, especially if they recognize an opportunity that directly relates to the tough times.

To examine this phenomenon, Calcalist spoke to four entrepreneurs that boldly decided to start a business during the global coronavirus (Covid-19) pandemic and the lockdowns, quarantines, and financial uncertainty that came with it.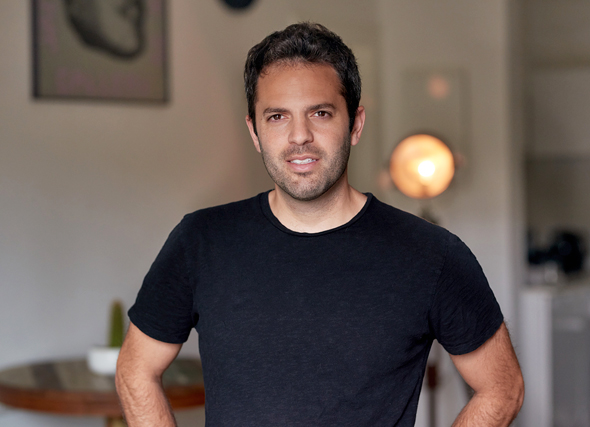 Rani Avissar, Stayy. Photo: Eden Gabbay

When the coronavirus outbreak star ted, Rani Avissar was just finishing his master's degree in business administration at French business school INSEAD. He came back to Israel after a position he was hired for in London was frozen and decided to launch Stayy Live Ltd., an online platform for live streaming broadcasts.

Stayy's website displays live broadcasts from Israel, including scheduled futures events, gathered from various sources on the web including YouTube, Facebook, and other social media networks. Stayy also lets users build a viewing schedule based on their personal interests.

According to Avissar, a crisis is also an opportunity, assuming you manage to identify a real need that will stay with people even once the crisis is passed. "During the crisis, we saw content creators that had a hard time reaching an audience due to an overload of content on the various platforms on the one hand and a confused audience that wants a quick and convenient way to find interesting interactive content," Avissar told Calcalist in an interview.

Avissar said that without a platform that gathers and curates live content from the various outlets, everyone loses. "Content creators that normally perform in front of a live audience, including musicians, lecturers, and personal trainers, were the ones most heavily affected by this crisis," he said. Many of these businesses did not get a chance to build a strategy to spread their content online when the business reality they knew was overturned, he explained.

It is amazing to see how much talent there is out there, Avissar said, emphasizing that the crisis blurred the lines between a nationwide gym chain and personal trainers or a live concert venue and a private musician, as everyone is broadcasting from makeshift home studios. "Our most viewed content is actually the more authentic home videos," Avissar added.

Avissar is already planning ahead for the day after Covid-19. "Our goal is to create an alternative way to consume live content in an orderly manner and under a single roof," he said. "We have identified a real need for such technology during the crisis and we believe it will remain and perhaps even increase as things get back to normal," he added. "I believe people will get used to consuming their content online and realize they need to handle their consumption of content better," he said, "that it is no longer just television content." As businesses learn to shift at least some of their business model online, Avissar said, there is a growing need for a platform that lets viewers organize the vast amounts of content created and this need is only expected to grow.
Yohanan Kapelnikov, Gooo. Photo: PR

Yohanan Kapelnikov has more than 10 years of experience in building websites. Kapelnikov is an experienced digital marketer and a socially oriented entrepreneur. When the coronavirus crisis started Kapelnikov quickly set up Gooo, a system that allows greengrocers and produce-farmers to open an online shop that sells direct to consumers.

"My main business is building websites and as a social activist I try to fight monopolies and the centralized market," Kapelnikov told Calcalist. His desire to help small businesses brought Kapelnikov to develop Gooo's business model as a free-to-use service that only charges a commission on sales performed through its websites. This allows every grocer to use the system risk-free but also ensures income on Gooo's end. According to Kapelnikov, just setting up an online store could cost some NIS 15,000 (approximately $4,300), a substantial sum for a small business.

According to Kapelnikov, working on this project during the crisis was emotionally difficult at times. "We were very happy to do our part to help small neighborhood businesses but we also had very difficult conversations with greengrocers that have already given up and were forced to shut down after many years of activity," he said. "Sometimes we were looking at second-generation grocers that had to see their parents' hard labor go down the drain on their watch," he added.

"It was also a difficult time personally as we were all in lockdown at home with our kids but the work required a lot of time and attention," Kapelnikov said. "We sometimes found ourselves spending time with the kids all day and working on the system at night, making it better and more efficient."

Due to the coronavirus crisis, people are now used to ordering everything online and this is not going to change, according to Kapelnikov. People have also experienced what happens when giant chains catering to millions fail to meet demand, he said.

While things are slowly getting back on their tracks and most people are reverting back to their old habits, Kapelnikov believes there will still be demand for Gooo's services in the post-Covid-19 era. Elderly people are still wary of going back to their old shopping routine yet they are used to being catered by the grocers they already know, he said. "We want to give these people a personal experience, making the involved tech as simple and accessible to them as possible," he explained. "This is a population group that was not at all accustomed to online shopping but has now developed a taste for it."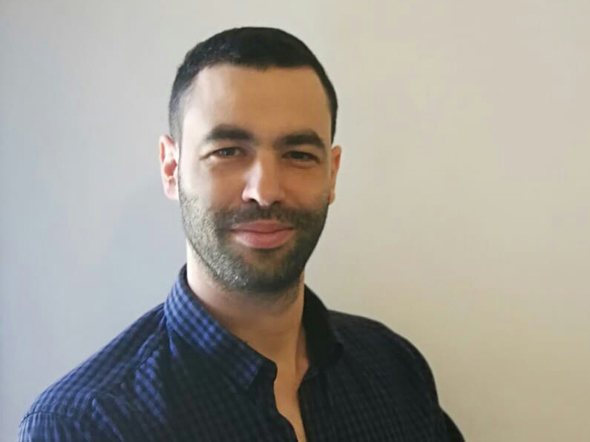 Guy BArel, Canditech. Photo: Canditech

In February, at the brink of the outbreak, three entrepreneurs—Guy Barel, Nir Dovrat, and Knaan Braz—launched Canditech Ltd.'s AI-based system for remote employee recruitment.

The technology has been in development for a while, but it was officially launched just as many companies froze hiring while others increased their remote recruitment efforts, Barel, who is the company's CEO, told Calcalist.

Working from home meant longer hours and a lot of Zoom meetings with clients, Barel said. During the first two months of the crisis, human resources managers had a lot on their hands just figuring out how to make the transition but once it became the new norm they were open to new solutions, he said.

"All of a sudden because work from home means less time is wasted on commutes or water cooler talks even executives that are normally hard to reach, became available," Barel said.

Before the Covid-19 crisis, Canditech's product was nice to have, Barel said, but now it is a must and every business realizes it must have the option to hire people remotely. Due to Covid-19, Canditech added a feature that lets candidates take a test on a shared screen during an interview, he added. The system can customize a test to suit a specific position and already saves companies 70% of the time previously required for interviews, he said.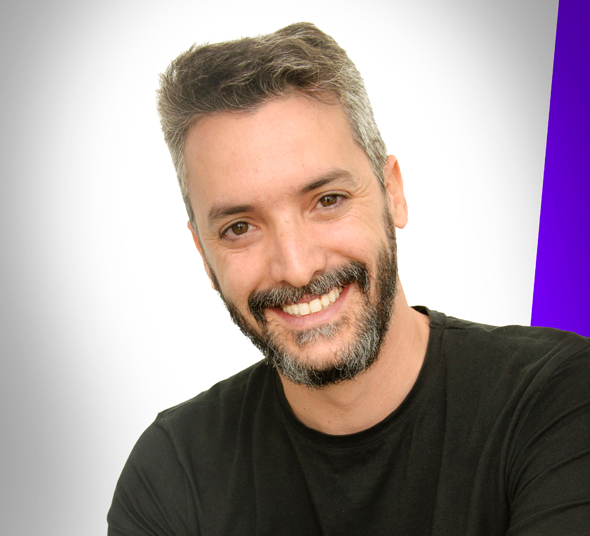 David Mezuman, Wishbox. Photo: Elad Diamant

Hotel guest experience management system Wishbox, developed by Tel Aviv-based startup Servi Smart Solutions Ltd., was available in the U.S. and Europe long before the current crisis but was only recently launched in Israel. "During the crisis, we started getting more and more inquiries from Israeli hotels that realized they must digitize the way they operate," co-founder and CEO David Mezuman told Calcalist. "This system is no longer just a tool to improve the guests' experience," he said, "it is a regulatory requirement to uphold certain standards to keep guests safe."

It is now clear, Mezuman said, that digitizing the communication with guests before and after their arrival is a must and in the post-Covid-19 era, "no guest is going to be willing to stand in line next to a bunch of strangers in order to check-in and sign forms or touch a paper pamphlet previously used by other guests to figure out how to operate the air conditioner, it all has to be available on their phones."

Like everyone else, Wishbox transitioned to remote work from home in March for eight weeks. "At first, most of the work was just maintaining existing clients in a very challenging time of uncertainty," Mezuman said. "Once we managed to stabilize, we recognized the potential in the crisis and strengthened the most relevant features such as health declarations, online check-in procedures, and table reservations at the hotel's restaurant."

Covid-19 just sped things up and digitizing manual processes would have happened anyway, Mezuman said. "Customers in 2020 expect all information to be available to them at a click of a button from anywhere, in their own language and prefer instant booking over conversing with a representative or waiting for confirmations," he added. "That is why we are certain demand for our product will only grow."