We Need to Protect Ourselves Against 'Cyber Pandemic' Says Check Point CEO
Check Point founder and CEO Gil Shwed cautions about new reality and access for hackers as part of 'The New Tomorrow' online summit, co-hosted by the Israeli-American Council and the Peres Center for Peace and Innovation, which kicked off Sunday evening headlined by Shwed and bestselling author, behavioral economist, and entrepreneur Dan Ariely
We need to protect ourselves against a 'cyber pandemic,' Gil Shwed, the CEO and co-founder of Nasdaq-listed network and cloud security company Check Point Software Technologies Ltd. said at the Israeli-American Council and Peres Center for Peace & Innovation's e-summit, "The New Tomorrow."

Shwed spoke about the major changes expected to take place in the cybersecurity industry as a result of the Covid-19 pandemic. "We used to only allow developers to work from within the company building so we could protect our intellectual property. Then, in one day, we had to change all of that and allow people to access it from home. This rapid change means hackers will find a way to attack an employee's personal computer through it access our crown jewels," said Shwed.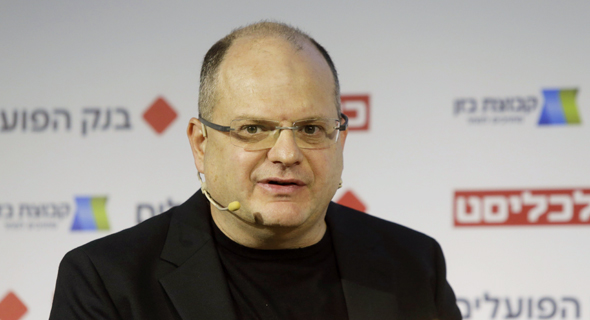 Gil Shwed. Photo: Amit Sha'al

"We do a lot of surveys and collect information and actually 70-80% of employees report that they are as productive or more productive working from home, which is a big surprise to me. It also makes the world much more connected and closer. If a meeting with a customer in New York or San Francisco required us to justify a week-long trip and huge overhead, today it is very quick. I am speaking to more people, I am meeting more people, and the world somehow became much more connected despite the fact that physically we cannot meet," Shwed added.

Preceding Shwed, bestselling author, behavioral economist, and entrepreneur Dan Ariely spoke about the psychological impact in Israel as a result of the pandemic and how he is seeing behavioral signs of eased restrictions.

"We started this period with a very high collective action. That collective action has stopped. If you look at what has happened over the last few days, it is true the numbers are down, but my fear is this sense of commitment to the collective good has also declined," Ariely said. "I'm very proud of the collective action (Israel) had early on, it is really amazing and heartwarming, but I am a little worried about the erosion over time."

Ariely also touched on how Israelis would react should a second wave of the virus break out.

"Paradoxically, if (Israel) was less successful and more people got sick and more people passed away, people would be more prepared to suffer personal costs in the case of a possible second wave," he added. "But because the probability of getting sick and dying in Israel was so low, people's experience of the pandemic is that this is not such a big deal. The strong measures that were taken in phase one and their relative success taught people the wrong lesson for wave two, and that means that it will be much harder to mobilize people in the right direction. Instead of having fears of the Spanish Flu in the back of our minds, we will have these personal experiences of three months in which nothing that bad happened," he said.

Over the four day summit, participants and speakers include Bob Diener, co-founder and president of getaroom.com and co-founder of Hotels.com; Abby Joseph Cohen, Advisory Director and Senior Investment Strategist at Goldman Sachs; Eyal Waldman, President and CEO of Mellanox Technologies; Yaniv Garty, General Manager of Intel Israel; Nir Erez, Executive Vice President at Mobileye and co-founder and CEO of Moovit; and Adi Soffer Teeni, Facebook Israel General Manager, among others.