Coronavirus
Israeli Tech to Help Indian Hospitals Diagnose Coronavirus
Zebra-Med's software offers a faster alternative for detection of Covid-19 when PCR testing is unavailable or delayed
Apollo, the largest hospital group in India, will integrate the artificial intelligence technology of Israeli company Zebra Medical Vision to assist Apollo Hospitals doctors with diagnosing coronavirus (Covid-19). Zebra-Med's solution is based on a machine-learning algorithm that analyzes computed tomography (CT) of suspected Covid-19 patients.

Zebra-Med's AI technology enables automatic detection and quantification, faster and more efficiently than regular CT scans. This solution offers a faster alternative to detecting coronavirus when lab test aren't available. "Zebra-Med software offers key insight into disease severity and enables doctors to diagnose and evaluate patients swiftly and effectively," said Dr. Sreenivasa Raju K, CEO and Medical Director at Apollo Radiology International.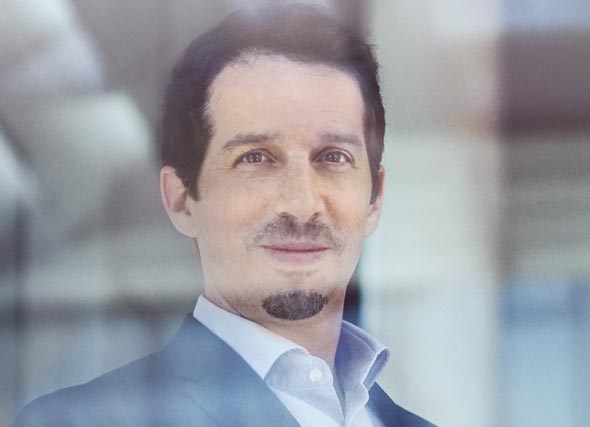 Ohad Arazi, Zebra-Med CEO. Photo: Zebra-Med
Laboratory testing has served as the first line of diagnostics during the coronavirus crisis, but these tests have limited accuracy and do not indicate the state of disease progression. Zebra-Med's software offers a faster alternative for detection of Covid-19 when PCR testing is unavailable or delayed, while allowing to supervise verified cases and support the medical staff's allocation of hospital resources, for example, intensive care rooms and ventilators.
Zerba-Med's solution is based on an algorithm that helps measure the percentage of affected lung-burden volume relative to the entire lung volume. Currently, India is ninth in the world with over 190,000 confirmed Covid-19 cases and more than 5,000 deaths.
The collaboration between Zebra-Med and Apollo began in March 2019, when the company announced it was deploying AI-based tools at scale across India, supported by India-Israel Industrial R&D and Technological Innovation Fund.
"Zebra-Med researchers and engineers used clinical data from a vast amount of medical images to train the AI model of the Covid-19 solution," says Ohad Arazi, CEO of Zebra-Med. "Our partnership with Apollo Hospitals allows us to leverage a patented algorithm we had developed in the past for imaging features of Covid-19 pneumonia in order to help Apollo's staff to track the progression of the disease."