South Korea's K-Startup Grand Challenge Seeks Applications From Israeli Startups
The K-Startup Grand Challenge is a startup accelerator program conducted and financed by the South Korean government to support foreign startups that want to enter the Korean market
The Covid-19 pandemic has adversely impacted economic activities across the world and many startups feel there is a lack of funding opportunities. However, South Korea can offer a chance for Israel-based tech startups to expand their businesses and enter the Asian market by applying to South Korea's K-Startup Grand Challenge 2020 program, which is currently accepting applications from Israeli startups until June 25.

The K-Startup Grand Challenge is a startup accelerator program conducted and financed by the Korean government. The program is an initiative to support foreign startups that want to enter the South Korean market, and includes an all-expenses-paid three-months program, with the winning team rewarded $120,000 and further assistance to develop business in South Korea.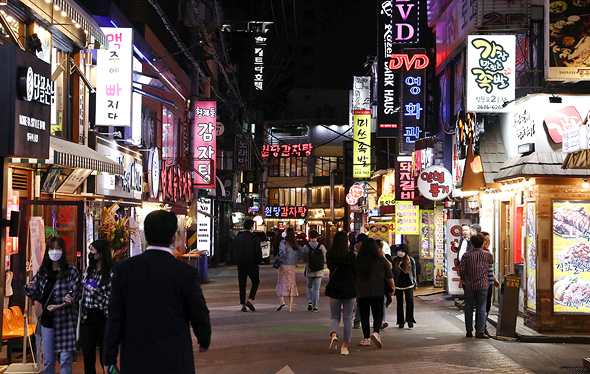 Seoul, South Korea. Photo: Getty Images

"When Israeli startups look at the world I think they are identifying a problem with the U.S. and Europe, which are usually the first markets they look at," Yaniv Goldberg, Head of the Israel Economic and Trade Mission to Korea told CTech last week. "The U.S. and Europe are still licking their wounds from the Covid-19 pandemic while in the Far East and South Korea specifically, the coronavirus didn't strike such a bad blow. I think more and more Israeli companies are looking at South Korea as their first international market.

South Korea's handling of the pandemic has been hailed as a success by experts, with 35 additional cases on Monday raising the total to 11,503 since the first case was officially diagnosed on January 20, according to the Korea Centers for Disease Control and Prevention (KCDC).

The total death toll rose by one to 271 on Monday, leaving the country with one of the lowest deaths per one million people anywhere in the world.