Astroscale Acquisition of Effective Space Means its Space Drones Won't be Built in Israel
Israeli space pioneer Arie Halsband will continue to oversee research and development of mini-satellites
Astroscale U.S. Inc., announced Wednesday that it plans to acquire intellectual property and other assets and to hire certain members of the staff of Israeli satellite life-extension and servicing company Effective Space Solutions R&D Ltd. (ESS). This is the first acquisition of an Israeli space technology company by a foreign company, but also the end of Effective Space founder Arie Halsband's dream of producing micro-satellites in Israel. Halsband founded the company in 2013 with the vision of the miniature satellites, or space drones, attaching on to older, existing satellites to propel them in space and thus extend their missions even after their fuel runs out.

Astroscale U.S is a subsidiary of Japan-based Astroscale Holdings Inc., and operates in the same field as ESS, focused on solutions for LEO, low-earth satellites (300-500 km above the Earth's surface) where surveillance and observations satellites orbit, while Effective Space's solutions are meant for GEO, geostationary communication satellites (36,000 km above the Earth's surface).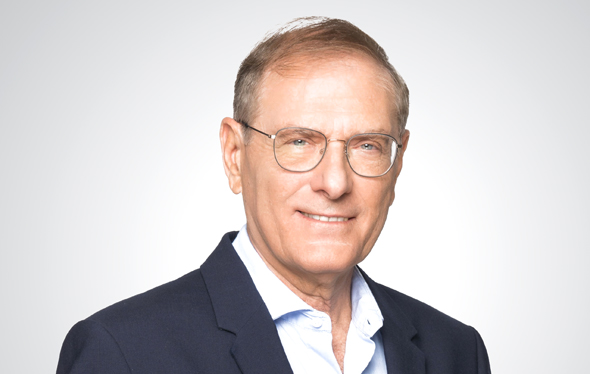 Effective Space founder Arie Halsband. Photo: Ami Erlich

Halsband, who used to run Israel Aerospace Industries' space plant and is a pioneer of the Israeli space industry, will serve as managing director of the planned new subsidiary Astroscale Israel, which will develop the company's satellite-maintenance spacecraft, while their production will move to the U.S., which is also the main market.

Two years ago ESS and IAI announced a memorandum of understanding for the manufacturing of the so-called space drones in the latter's factory in central Israel, but the agreement never materialised and Effective Space was unable to secure the funding necessary to build them alone.

The satellite life-extension industry is still in its infancy and so far only one company, Northrop Grumman Corporation, has succeeded in launching a mini-satellite as proof of concept.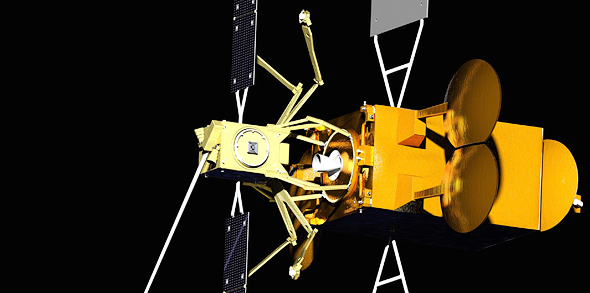 Effective Space's space drone. Photo: PR

"Astroscale and Effective Space complement each other and the combination will allow us to offer our clients a basket of products for different satellites," Halsband told Calcalist. "The research and development work will continue in Israel and we even anticipate hiring additional team members."

"Imagine if rather than spending hundreds of millions of dollars to replace a GEO satellite, you could affordably extend the life of that satellite in orbit — that is the opportunity we welcome today with our outstanding new colleagues and capabilities," Ron Lopez, President and Managing Director of Astroscale U.S. said in a statement. "Astroscale is known for blazing trails in on-orbit debris-removal services in LEO, and now Astroscale U.S. will do the same for satellite life extension in GEO. We are eager to start serving commercial operators, the U.S. government and partner governments around the world, all as a proud part of the U.S. space community."

.