Microsoft's AI for Good accelerator selects 14 Israeli startups for new cohort
Microsoft announced the launch of the new accelerator in March, with select startups receiving expert training alongside an average of $500,000 in funding
Microsoft for Startups' AI for Good accelerator in Israel in collaboration with the social enterprise Tech for Good has selected 14 Israeli startups for its first cycle, Microsoft announced Wednesday. Microsoft announced the launch of the new accelerator in March, with select startups receiving expert training alongside an average of $500,000 in funding.

The startups will be accompanied by mentors from across the country and around the world, including Hampus Jakobsson, who has invested in more than 100 companies around the world, and since 2019 has focused only on companies dealing with the climate crisis; Gal Hayes, managing partner of the Israel Bridges Israel Impact Fund; Micah Baldwin, who set up six startups that raised more than $350 million, including four exits; and Vanessa Bertram, who founded the Zora Impact Investment Fund, among others.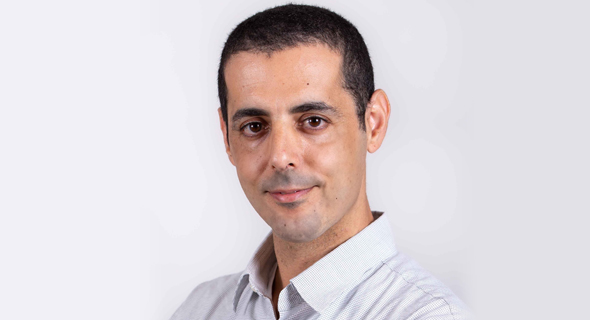 Raz Bachar, the managing director of Microsoft for Startups in Israel. Photo: Dana Tamari

"Microsoft's program has chosen to provide support to entrepreneurs at a complex time when they need it most. Hundreds of startups have applied, of which we selected the 14 that we believed to be the most interesting cases that combine artificial intelligence and social impact. If we helped companies like Pecan support small businesses, or helped seismicAI extensively save lives by locating earthquakes, then from my perspective, we did our part," Raz Bachar, the managing director of Microsoft for Startups in Israel said in a statement.

In addition, the company said that the startup companies that successfully graduate from the accelerator will have preferred access to investment options from Microsoft's fund that manages over $100 million.

The participating startups are:

Predictive analytics startup Pecan AI Ltd.;

MDI Health Technologies Ltd. that develops a big-data and machine learning-based service that offers patients and medical professionals drug treatment recommendations and includes information such as possible risks and side effects;

Utilis Corp. that develops and provides a satellite-based leak detection product to utilities;

Octopus.Health that develops a personal healthcare assistant that supports millions of patients and tailors personalized proactive healthcare plans based on advanced machine-learning algorithms;

MoodKnight by 4Girls that develops an artificial intelligence and machine learning-based platform for detecting mental distress and suicidal tendencies in digital content and categorizing them according to risk levels, and creates a digital "distress meter" for efficient digital intervention and digital therapy management;

Rural Senses that combines community data collection with language processing algorithms and provides information on the exact needs of local communities and the actual impact of various projects.;

Crop protection startup Greeneye Technology that utilizes artificial intelligence and deep learning technologies to revolutionize the weed control process in agriculture, shifting from the current practice of wasteful spraying of pesticides to accurately detect and spray weeds in real-time;

Seismic AI, developer of a machine-learning seismic algorithm used for the early detection of earthquakes;

RightHear that turns public spaces accessible for people with disabilities, including the blind and visually impaired;

Equalweb focused on helping people with disabilities to access digital information;

Lipifai develops lip-reading technology that helps deaf and hard-of-hearing people communicate with their surroundings, especially in noisy environments.;

IVIX that develops technologies for tax authorities to deal with the difficult problems in the black market;

RayCatch Ltd., a startup developing artificial intelligence-based diagnostics and optimization software for the solar energy market;

And Materials Zone, that provides a collaborative platform for researching information that will enable collaboration between teams and development labs, while maintaining copyright rights and allowing the sharing and commercialization of research between academia and industry executives.