Interview
Eyes on the prize: How Laser precision led a couple to a multi million dollar exit
When Ronit Levinger and her husband Shmuel started their ophthalmology clinic two decades ago, refractive laser eye surgery was still considered science fiction. Dismissive colleagues and wary bank clerks did not stop the Levingers from building an empire that was acquired last year for over $43 million
The coronavirus (Covid-19) era brings memories of Africa to Ronit Levinger's mind. In the 1980s, Levinger and her husband, ophthalmologist Shmuel Levinger, spent three years in east African country Malawi as part of a joint expedition by the Israeli Ministry of Foreign Affairs and Jerusalem's Hadassah University Hospital - Ein Kerem, bent on providing eye medical treatment to the country's poverty stricken citizens. At the time, Levinger was a young dentist just starting out and a mother of two small children.

The couple, along with the rest of the expedition members, found itself having to deal with a new set of unknown symptoms. "We started seeing all sorts of strange phenomena," Levinger told Calcalist in a recent interview. These phenomena turned out to be a new disease called AIDS which had just recently been discovered. "It was not yet clear how the disease is transmitted and I stopped performing dental treatments, just to be safe," she said. Shmuel, however, continued to perform eye surgery procedures because stopping was not an option, she added.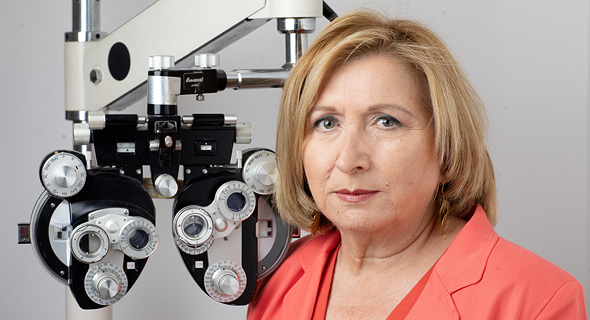 Ronit Levinger. Photo: Tal Shachar

"Those who came to the clinic were suffering from a severe vitamin deficiency and had never received treatment," Levinger said. "In one week, Shmuel operated on the same number of diseases and conditions he treated in a whole year in Israel," she added.

Shmuel was also very intrigued by the new disease, Levinger said, so, when they flew back to Israel the couple took 200 blood samples from locals in a suitcase, to bring to an epidemiologist at Hadassah. Levinger said they were unaware of how big a risk that was. "When they detected the infected samples in the lab, the technicians froze them at -200 degrees Celsius and fled the premises," she said.

A long time has passed since that incident but it tells a lot about the main characteristics of the Levingers' personal and professional lives: a knack for adventure, a willingness to take risks, a full partnership in all aspects of life, and an uncompromising commitment to professionalism.

A little over a year ago, the Levingers turned from business owners to employees, when they sold a 51% stake in their eye clinic chain Enaim (Hebrew for eyes) to Israeli company Danel Group, which specializes in human resources caregiving, and private medicine, at a surprising valuation of NIS 150 million (approximately $43.2 million). The Levingers both remained with the company, Shmuel as a surgeon and the manager of the medical team and Ronit as CEO.

In many ways, the Levingers can take credit for making Israel the refractive laser eye surgery powerhouse it is today, both in terms of technological advancements and in terms of the number of people that undergo such procedures.

"Laser eye surgery is very popular in Israel," Levinger said, stating their clinic chain has operated on someone in one of every five households in Israel. Shmuel has operated on hundreds of thousands of Israelis as well as on patients coming from abroad specifically to be treated by him, she said. "There isn't a wedding, a vacation, or any other public place Shmuel and I go where we are not approached by people who have undergone surgery by him," she added.

The Levingers' journey, however, did not end with the impressive exit and, in fact, goes on through investments in various types of ventures, from a heart patient recovery center, through a medtech startup investment arm, to a fish farm in a moshav in central Israel.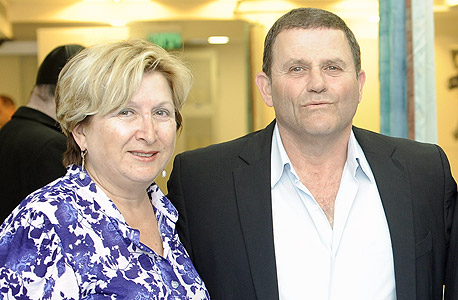 Ronit and Shmuel Levinger. Photo: Chen Vilner

First stop: Levinger opens her eyes

Twenty-five years ago, laser eye surgery was considered science fiction, rather than the routine medical procedure it is today. Shmuel, who is now 68, started dabbling with laser surgery as early as 1995 and already spoke of its life-changing potential, Levinger said. "Other than him, however, no one believed this could be a real business, especially not his bosses," she added.

The solution was for Levinger to become the poster girl for laser eye surgery in Israel, by agreeing to be one of her husband's first patients. It is very rare for a doctor to perform this kind of surgery on his wife, she said, adding that she knew it was the best way to convince everyone that the procedure was safe. "I was 42 years old at the time and he had already been performing these procedures for three years and I believed in him," she said.

According to Levinger, the surgery was a literal eye-opener for her. "I wore glasses since elementary school and only after my surgery did I realize that I was seeing the world through a frame, as if looking out from behind bars," she said. "It made a huge difference in my life," she added.

After the surgery, the Levingers attended an ophthalmology conference in Israeli southern resort town Eilat. "Every one of the attendees wanted to examine my eyesight," she said. "They sat me down in front of their devices and looked into my eyes. At the time, it was a very rare procedure, and that is how the breakthrough came about," she added. "The funny thing is that many of those same ophthalmologists have since underwent the surgery in our clinics."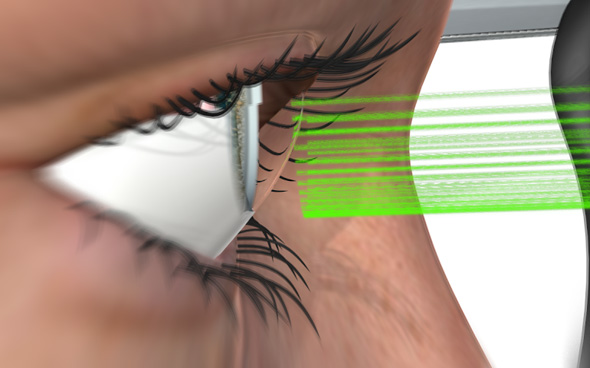 LAser eye surgery. Photo: Nitzan Sadan

At the time, Shmuel was still working for Hadassah and was pretty satisfied, Levinger said. He did, however, want Hadassah to relocate his clinic to a better neighborhood and to upgrade the equipment but the hospital would have none of it, she said.

According to Levinger, that was when she told her husband he should open his own practice and go into the private sector. "As a dentist, I knew all about it, up until then, I was the one putting bread on the table and he was the one making us proud," she said.

The Levingers, who first met as medical students at the Hebrew University of Jerusalem, decided to set off on an adventure. Hadassah's reaction to Shmuel's decision was dismissive, Levinger said. "They told him he would beg to come back," she said. "We offered them a partnership but they were not playing along."

Second stop: the bank's clerk rolls his eyes

In 1999, Levinger shut down her private dental practice for what she thought would be a short period of a month or two to help set up her husband's laser eye surgery clinic. "We took up offices at the entrance to Jerusalem thinking, as we still do, that we needed a beautiful view so patients would have something to look at after their glasses are removed," Levinger said. Getting the office space was the easy part, financing the equipment was a different story.

"We wanted a more advanced device than they had at Hadassah, but it cost around $500,000 which was an unimaginable sum to us at the time," Levinger said. The couple then turned to the bank branch that managed their private accounts. "We didn't even think about going to a business branch, we just came in and said we needed a $500,000 loan and the manager was shocked," she said. "We didn't even have a business plan, I just told him how many surgeries we are likely to perform and how much we expect to make on each," she said, "and my bottom line was 'don't worry, it's going to be ok.'" As if through some spell, Levinger's speech did the trick and the loan was approved. "This never would have worked these days," she said, "I have no idea where I got the nerve."

According to Levinger, their goals, at the time, were modest and they were only looking for revenue to cover expenses so she could go back to dentistry. The stakes were high, she said, adding that they had just taken out a mortgage to build their home and both of them did not come from well-off families. Levinger was born in Jerusalem to a barber and a homemaker that had seven kids and said she was the first offspring to go to university. Shmuel's mother, according to Levinger, used to say it was a good thing she only had one son who went to medical school, as she would never have been able to support two.

Levinger said that she initially worked at the eye clinic two-three days a week and spent the rest at the dental clinic but, at some point, it became too difficult to do both. "I told Shmuel we had to figure out where I should be and he said it was my decision," she recalled.

"I loved the intimacy you get with dentistry," Levinger said, "you have someone come in in pain, sometimes in tears, and you calm them down, treat them and they leave with a smile." Still, she chose to leave dentistry to manage her husband's business. "It doesn't give the same satisfaction as practicing medicine, but there is something else about it."

According to Levinger, she got the fundamentals of running a business from her experience at her dental clinic. "It was a microcosm of everything from handling clients and suppliers to taxes," she said. Still, she felt that to run a high-risk business like Enaim she needed consultants to help her learn the ropes about marketing, public relations, and finances. Now, she is involved with everything the chain does. "There isn't an ad that goes out or a framed picture that is hung on a wall in one of our clinics without it going through me first."

Third stop: off to the big city

Levinger said she was not thrilled about expanding and wanted to keep the business exclusively in Jerusalem, but Shmuel said some patients were not willing to travel. This was during the Al-Aqsa Intifada, a period of increased tension between Israel and the Palestinians that started in 2000, with many of the violent incidents occurring in Jerusalem. The Levingers' clinic was located right at the center of the violence on Jerusalem's Jaffa Road. According to Levinger, even delivery services were too afraid to cater to the clinic at the time. This sold her on the idea of expanding to Tel Aviv.

It so happens that one of Levinger's former patients, Arnon Toren, was the general manager of the Azrieli Center in Tel Aviv. "I called him up and said that as a Jerusalemite, the only place I know in Tel Aviv is the Azrieli Center, so this is where I want my clinic." Toren was skeptical at first, as he felt the center's business model should be focused on offices and not clinics but when Levinger invited him to visit the clinic in Jerusalem he was converted. The Tel Aviv clinic opened in 2001 and quickly became the chain's most active center.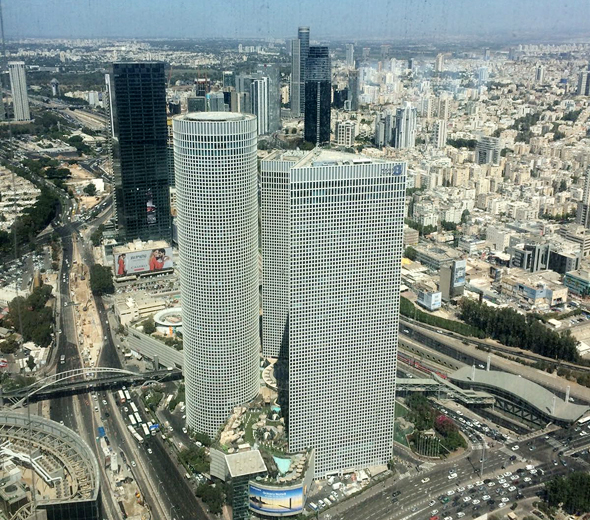 The Azrieli towers in Tel Aviv. Photo: Noa Kessler

Fourth stop: free PR from the U.S. military

At the turn of the new millennium, laser eye surgery started to become more popular but was still considered fringe medicine. The push came from an unexpected direction: the U.S. military. The American army set up 28 centers for refractive laser eye surgery, meant for Iraq-bound pilots and warriors, who had to undergo the procedure before being sent to combat, Levinger said. "This made the general public realize that this is a safe procedure and it far preferable to undergo it than to stick to contact lenses or glasses," she added.

Another breakthrough for the laser eye surgery field came in 2004 with the development of new technology by IntraLase Corp. (now owned by AMO Manufacturing USA LLC.) that eliminated the need for surgical incisions and offered instant and painless improvement in vision. According to Levinger, this technology also offered more accurate results, helping to alleviate patients' concerns.

When Israeli health maintenance organizations (HMOs) also joined the party offering to subsidize their clients' procedures—meaning a patient would only need to pay some NIS 5,000 (approximately $1,400) out of pocket instead of NIS 10,000-NIS 15,000 (approximately $2,900-$4,300)—laser eye surgery became completely mainstream in the country.

It is amazing to see how popular the procedure is in every population group. "We get elderly people that have been waiting years to undergo it, soldiers that want perfect vision for combat roles, and we are also seeing a rise among religious and ultra-Orthodox (Haredi) Jews," Levinger said. "They are collecting donations from the community to pay for the surgery as a significant vision impairment could make their shidduch (matchmaking) process more difficult."

Israel is now considered a refractive laser eye surgery powerhouse and, according to Levinger, 30,000-40,000 procedures are conducted there annually, similar to the number of procedures per capita in the U.S.

Enaim is Israel's largest chain in the sector, performing around 10,500 refractive laser eye surgeries a year. It employs 400 people nationwide, 25 of them are eye surgeons. Levinger estimates that part of the chain's success is due to its wide spread across the country. Unlike its competition, Enaim not only offers consultation and diagnosis in its different clinics, but it also performs surgeries in non-central locations including Haifa in the north and Be'er Sheva in the south.

Fifth stop: from clinic chain to investment firm

Their chain of clinics gave the Levingers a taste of success and they soon decided to branch out to additional fields. Enaim now also owns medical centers that deal, on top of ophthalmology, with aesthetic medicine, gynecology, dentistry, and cardiology, and has an optometry store chain.

The Levingers, for their part, continue to live in Jerusalem and a patient that insists on Shmuel doing the surgery himself must make the trip. Their dedication to the city led Levinger, at one point, to start a non-governmental organization attempting to raise funds to promote the city's industry and create more jobs. "After two years I realized that to actually make a difference I had to go into politics and I was not willing to do that," she said.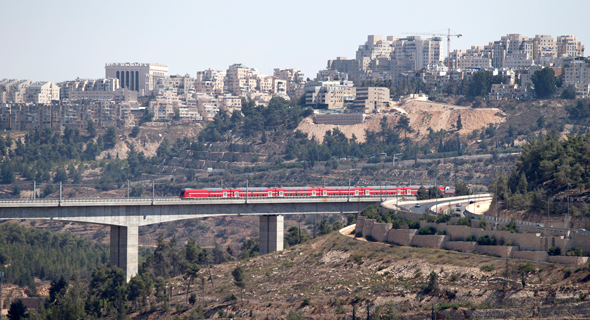 Jerusalem. Photo: Amit Shabi

Instead, the Levingers decided to go into tech by investing in startups. One of their first investments was in OrCam Technologies Ltd. that develops an AI wearable device to help visually impaired people "read." The couple also invested in nonintrusive cardiac CT startup Arineta Ltd. and lazy-eye treatment device developer Opthocare.

Another more surprising field the Levingers are into is fish farming. It started with a joint passion for the sea, which led them to build a fish cage in the water near central Israeli moshav Mikhmoret as a hobby. It then grew into a side-business and the Levingers' fish company now grows, imports, and distributes fish in collaboration with Baladi Ltd., one of Israel's largest meat and fish companies.

Sixth stop: an exit instead of retirement

As the laser eye surgery sector continued to grow, the Levingers started getting more and more offers to sell. According to Levinger, offers came from different industries and countries, including opportunities to expand to Germany, Russia, and China, but she and her husband wanted to continue to work for the business and could not find a suitable partner. Then came Danel. "We had a prolonged courtship period of around five months that included a lot of meetings and personal interactions," she said. "We chose them just as much as they chose us," she added.

The transaction was completed in May 2019 and between then and the end of the year, according to Danel's filings with the Tel Aviv Stock Exchange, Enaim made $76 million in revenue and $6.1 million in net profit.

According to Levinger, the exit did not change much about the way Enaim operates except going from making business decisions in their home kitchen at 4 a.m. to having board meetings and other administrative changes that come with being a public company.

According to Levinger, the couple spent everything it got from the exit on investments in their other companies. "We are not your typical rich family and that's a good thing," she said. "I hope my children will have to work every day of their lives."

Many in Levinger's extended family now work for Enaim: one of Shmuel's nephews is employed as a surgeon and three of Levinger's sisters work there as a payroll accountant, a corporate advisor, and the general manager of the Haifa branch.

Of the couple's four children, one is an ophthalmology intern at Hadassah and the youngest is attending med school in Italy. The other two took a different turn. Their daughter, a landscape architect, heads the family's fish business and another son is an artist whose works are the only ones that go up on the walls of the Levingers' clinics.

Asked if they regret not leaving the business to their children Levinger said they are entrepreneurs at heart. "We did not build the business so that our son will take over for Shmuel, for all we knew, he could have chosen a different practicum that was not suited for private practice," she said. "We should not live our lives through our children."