IIA approves $43 million budget for three R&D consortiums
The consortiums will combine the efforts of academic researchers and industry leaders to develop new technological solutions for autonomous vehicles command and control systems, laser material processing, and quantum communications
Israeli government investment arm the Israel Innovation Authority (IIA) announced Sunday it has approved a NIS 150 million (approximately $43.2 million) three-year budget for the establishment of three research and development consortiums.
The consortiums will combine the efforts of academic researchers and industry leaders to develop new technological solutions.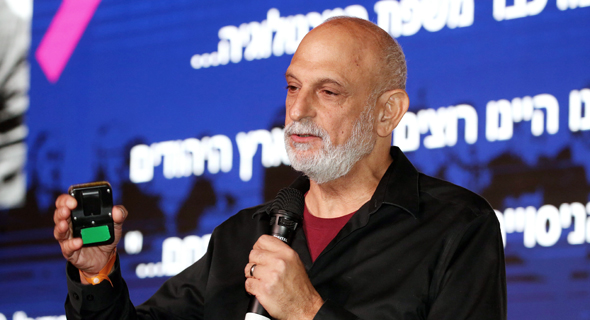 Israel Innovation Authority CEO Aharon Aharon. Photo: Yariv Katz
The Andromeda Consortium—led by companies including Nasdaq and Tel Aviv-listed Israeli defense contractor Elbit Systems Ltd. and state-owned defense contractor Israel Aerospace Industries Ltd. (IAI)—will focus on developing technological infrastructure for command and control systems in autonomous vehicles in urban areas.
The Advanced Materials Processing Consortium will work on industrial material processing using high-powered lasers. The third consortium, which includes Mellanox Technologies Ltd. and the Directorate of Defense Research and Development (Mafat), will develop quantum communication technologies across three categories: communication systems for server farms, transferring data from a single communication channel to a network, and a secure communication system for transmitting encryption keys.