Israeli government gets another 48 hours to submit bill regulating spying on Covid-19 patients
According to the Israeli Ministry of Health, security agency Shin Bet was only approached to track one patient in recent weeks
The Israeli parliament's Subcommittee of Secret Services unanimously voted on Monday to give the government an additional 48 hours to deliver a bill authorizing the continued use of phone surveillance technologies by the Israel Security Agency, also known as Shin Bet, program to combat the spread of coronavirus (Covid-19).

On May 26, the subcommittee approved extending the government's controversial use of Shin Bet's technology to track the phones of suspected patients to map out their routes and detect individuals that have been exposed. The extension was set to expire on June 16 but, at the time, the subcommittee stated that if a bill is not submitted to lawmakers by June 8, the temporary emergency order would expire earlier.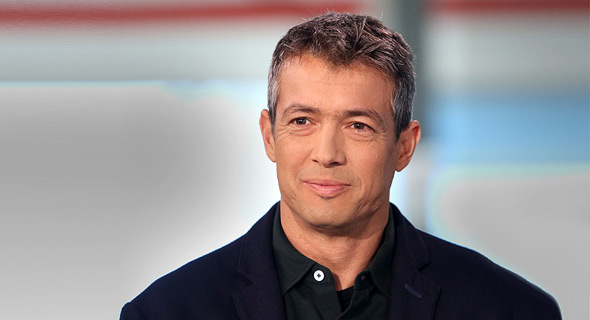 Yoaz Hendel. Photo: Avi Moualem

On Sunday, June 7, afternoon the government requested the 48-hour extension on the deadline as it plans to further discuss the issue in a ministerial committee for combating the coronavirus pandemic meeting set for Monday.

The subcommittee's legal counsel told the member legislators that, according to a report submitted by the Ministry of Health, Shin Bet was only approached once, to help track a patient who was otherwise unreachable, indicating that the ministry had heeded the subcommittee's previous requests to use the tool sparingly.

"I spoke to Justice Minister Avi Nissenkorn and the deputy attorney generals handling the topic and the bill is effectively ready," said subcommittee chairman Yoaz Hendel, proposing that since the matter was under still discussion in the relevant government forum and the tool was very rarely in use, the 48-hour extension was justified.

Gideon Sa'ar, a member of parliament on behalf of ruling party Likud who serves on the subcommittee, also supported the extension but noted that since the extent of the tool's use was so small, when it came time to vote on the bill, lawmakers needed to question its basic utility.

The emergency regulations were originally authorized in a rush by the government while bypassing the authority of the Israeli parliament.

The Shin Bet surveillance program was responsible for the early discovery of around a third of all the verified coronavirus cases in the country. As of May 10, some 4,089 cases were identified with Shin Bet's help.

Critics of the program claim that its achievements do not justify its negative effect on citizens' privacy rights and warn of a slippery slope when it comes to non-emergency use of the spy agency's capabilities on civilians, calling for alternative solutions.

Among the alternatives proposed by participants in the subcommittee meeting was the carrying out of sample surveys in areas where outbreaks have occurred, promoting the use of the voluntarily downloaded Magen proximity detection app, and carrying out more and better epidemiological studies for diagnosed patients.