IAI signs $350 million Special Mission Aircraft related deal with major European country
Israel Aerospace Industries has already delivered Special Mission Aircraft to the Israel Defense Forces (IDF) and numerous countries worldwide
State-owned defense contractor Israel Aerospace Industries Ltd. (IAI) has signed a $350 million contract with an undisclosed European country in a deal for its Special Mission Aircraft services.
The Special Mission Aircraft includes advanced sensor miniaturization technology coupled with artificial intelligence (AI) and machine learning software applications that allow high-performance business jets to be used for extensive purposes. Previously, most of the Special Mission Aircraft in the world were based on converted cargo or passenger planes.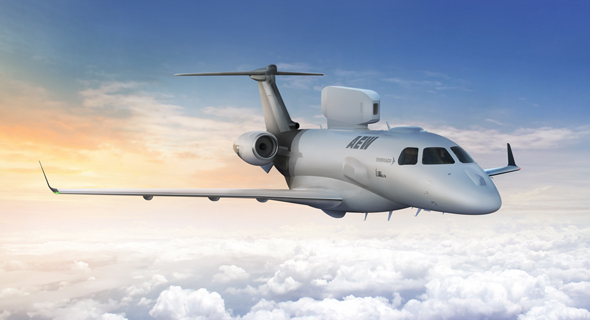 A Special Mission Aircraft. Photo: IAI
IAI has already delivered Special Mission Aircraft to the Israel Defense Forces (IDF) and numerous countries worldwide, with the IAI considered to be one of a select few companies that posses these technology capabilities in-house.
IAI's ELTA Systems is in charge of the conversion process and offers a host of Mission Aircraft for air-to-air, air-to-ground and air-to-sea coverage providing multi-mission Intelligence, Surveillance, Target Acquisition, and Reconnaissance (ISTAR) capabilities. Benefiting from IAI's aircraft expertise, ELTA has acquired vast experience in converting business or military aircraft into dedicated sophisticated multi-mission ISTAR.