Lemonade files pre-IPO papers to SEC, with lots of unknowns
The number of shares to be offered and the price range for the proposed offering have not yet been determined. "We have a history of losses" states prospectus
Online insurtech company Lemonade Inc. announced Monday that it has filed a registration statement for its upcoming NYSE initial public offering with the U.S. Securities and Exchange Commission under the ticker symbol "LMND."

The number of shares to be offered and the price range for the proposed offering have not yet been determined.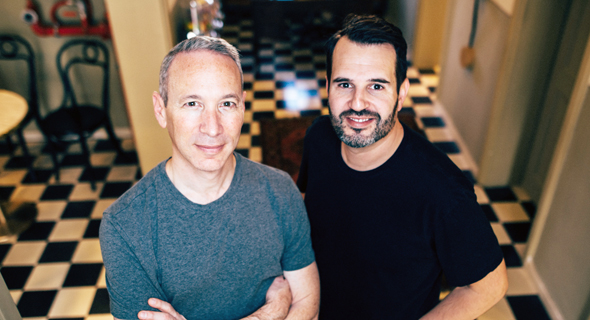 Lemonade co-founders Shai Wininger and Daniel Schreiber (right). Photo: Ben Kelmer

"We have a history of losses and we may not achieve or maintain profitability in the future," the statement notes. "We expect that our net loss will increase in the near term as we continue to make such investments to grow our business."

Calcalist first reported Lemonade's plans to go public in June 2019, but in November the plans were shelved.

Founded in 2015 by Daniel Schreiber and Shai Wininger, Lemonade offers customizable property and casualty insurance policies at a flat monthly rate in the U.S., Netherlands, and Germany. In April 2018, Lemonade raised a $300 million round led by SoftBank, bringing its total funding to date to $480 million at an estimated valuation of $2 billion. Lemonade employs 170 people, 60 of them in its Israeli offices.

Lemonade reported a $108 million loss in 2019, double its loss in 2018. The company tripled its earnings from $21 million in 2018 to $63 million last year.

Goldman Sachs, Morgan Stanley and Allen & Company are among the underwriters on the IPO.

Like many new companies, Lemonade has focused more on increasing its market share and customer base than on reaching profitability early. In the insurance industry especially, companies start to see profits only after several years of operations. Lemonade currently operates in the property insurance segment, considered less complex than other segments, such as vehicle or life insurance, as it requires fewer human resources to handle complaints.