Moving on: Cisco sells Intucell operations to HCL for 10% of its buying price
Cisco acquired Raanana-based Intucell in 2013 for $475 million in what was considered a very successful exit for its founders and its main backers
Nasdaq-listed networking hardware company Cisco Systems Inc. is selling its self-optimizing network (SON) operations, which were based on its acquisition of Israel-based Intucell Ltd., to Indian multinational HCL Technologies Ltd. in a $50 million deal, the latter announced Friday.

Cisco acquired Raanana-based Intucell in 2013 for $475 million in what was considered a very successful exit for its founders and its main backers, Bessemer Venture Partners, after the company had raised merely $6 million.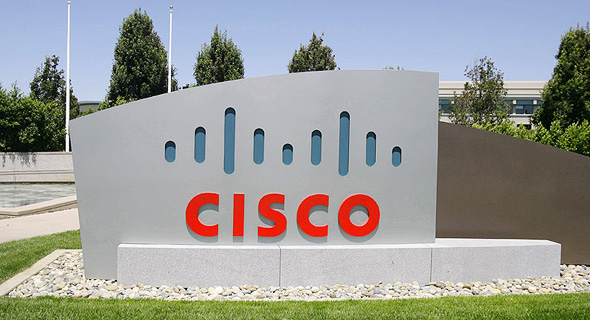 A sign at the entrance to Cisco headquarters. Photo: Bloomberg

Intucell, founded by Ran Wellingstein and Ido Susan (who later went on to found Drivenets Ltd.) developed technology to alleviate the burden on cellular networks by helping mobile carriers dynamically adjust their grid to maximize mobile traffic speeds and minimize dropped calls. However, subsequent advances in the telecom sector, chiefly the move to 5G technology, made the Israeli company's technology largely irrelevant to the American giant.

As a result of the acquisition, Intucell was absorbed by Cisco, becoming its SON division, with its technology used by some of the company's other divisions as well.

The division's employees, including more than 20 that are based in Israel, will become HLC employees once the deal is completed.