United Airlines to resume direct flights between Tel Aviv and San Francisco in July
Three weekly flights to provide access back and forth to Silicon Valley, company says it will ensure highest standards of cleanliness
Zoom-weary techies can start packing their bags after United Airlines announced Wednesday it will be resuming its direct flights between Israel and San Francisco that were canceled after the outbreak of the global coronavirus (Covid-19) pandemic. The three weekly flights are set to re-start beginning July 10, augmenting the sole direct route to North America currently operating, United Airlines daily flights between Tel Aviv and Newark.

"We are happy to announce the resumption of the Tel Aviv-San Francisco line, which is particularly significant for the tech and business sectors," said Avi Friedman, the general manager of United Airlines Israel. "As always we are proud to offer direct, convenient, and high-quality service to our passengers traveling to the West coast of the U.S. alongside maintaining the aviation industry's highest standards of cleanliness for their safety."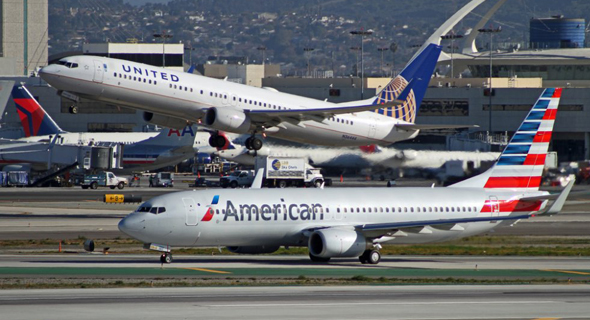 A United Airlines jet takes off. Photo: AP

Among the airline's hygiene improvement are the use of electrostatic spraying for enhanced cabin sanitation, installation of contactless kiosks for self check-in of passengers and luggage, a requirement for crewmembers and passengers to wear masks and the ability for passengers to select alternative flights when planes are full.

The flights will depart Tel Aviv on Sundays, Tuesdays, and Fridays at one a.m. and arrive at San Francisco at six a.m.. Return flights leave San Francisco on Sundays, Wednesdays, and Fridays, at seven p.m., arriving in Tel Aviv at seven p.m. the following day.

All flights will be on the company's new Dreamliner 787-9s.