Vitruvian Partners backs Global-e in $60 million round amid Covid-19 e-commerce surge
The new raise comes on the heels of a significant increase in global online commerce, in part because of the coronavirus pandemic, which led many companies to up their online sales activities
Israeli e-commerce startup Global-e Online Ltd. has raised $60 million from international investment fund Vitruvian Partners, one person with knowledge of the matter told Calcalist on condition of anonymity. Shipping giant DHL, which is a strategic partner and a prior investor in the company, also participated in the round. Global-e confirmed the details to Calcalist.

Global-e provides technological solutions to international e-commerce websites, allowing them to offer their clients currency conversion services, tax calculations, localized promotional materials, and delivery and return services. The company was founded by Shahar Tamari, Nir Debbi, and Amir Shalechet, who serves as its CEO. Global-e's development centers operate out of Israel, Ukraine, and the U.S., and it has additional offices in New York, London, Los Angeles, and Paris. Its clients include clothing brands such as Marks & Spencer and Forever 21. The company's previous investment round in 2016 totaled $20 million, led by Red Dot Capital, which is its largest shareholder and participated by Apex Partners' Israel investment fund AMI Opportunities L.P. Global-e has raised a total of $110 million to date.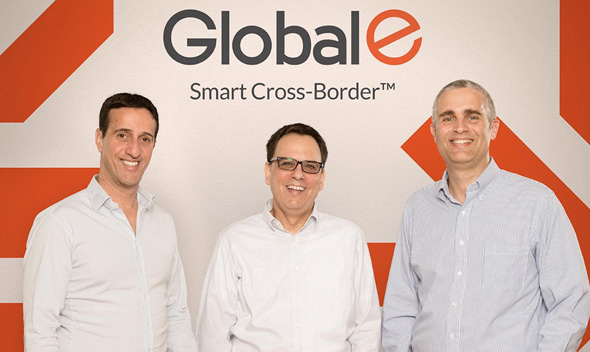 Global-e Founders Nir Debbi (left), Shahar Tamari, and Amir Shalechet. Photo: Rotem Barak

The new raise comes on the heels of a significant increase in global online commerce, in part because of the coronavirus pandemic, which led many companies to up their online sales activities.

The deal marks Vitruvian's second investment in an Israeli company. Last September, it led a $90 million investment round in website navigation Unicorn WalkMe Inc. Vitruvian has 5 billion euros under its management and has carried out 85 investments, including in food delivery company Just Eat Holding Ltd. and tourism company Skyscanner Ltd.