DiplomaTech
Italians want Israeli tech's help to catch up after Covid-19 catastrophe, says trade attaché to Milan
Even Silicon Valley takes a back seat to Israeli tech's reputation in Italy
It is no secret that Italy was one of the countries hardest hit by the coronavirus (Covid-19) pandemic. Only the U.S., U.K. and Brazil have experienced more than the 34,167 deaths sustained by Italy, whose dire situation served in many ways as a wake-up call to the world regarding the true deadly nature of the virus.
It is clear Italy faces a long road to recovery, but what is a little more surprising is the potential role Israeli technology can play in the process.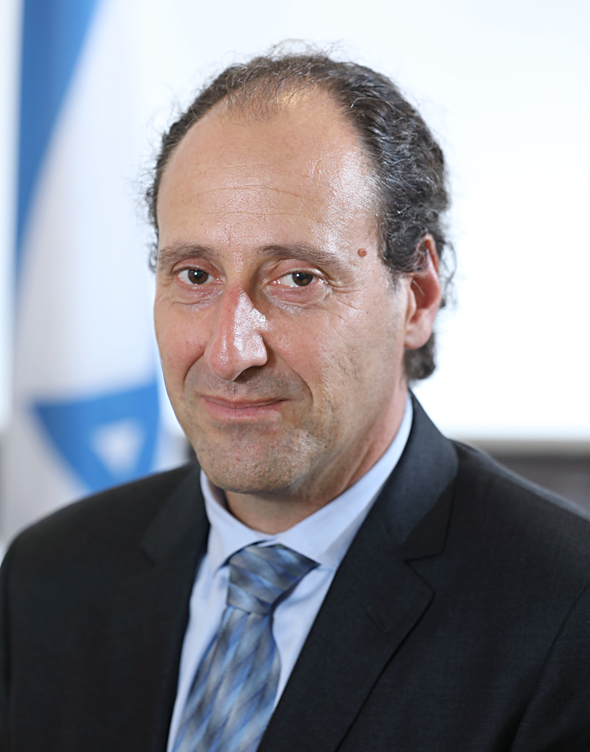 Jonathan Hadar, head of Israel's Economic and Trade Mission to Italy. Photo: Gideon Sharon

Israeli tech has an excellent reputation in most countries, but according to the head of Israel's Economic and Trade Mission in Milan, Jonathan Hadar, in Italy even the Silicon Valley takes a back seat to the developments coming out of the Holy Land.

"It was very surprising for me to discover that the Italians prefer us over Silicon Valley. They say it is much more pleasant doing business in Israel. It is far more efficient and you can quickly set up meetings with anyone you want to speak to," Hadar told CTech earlier this week. "Even if the product they are ultimately getting is a little less mature, they are getting it for a lot cheaper as everything from Silicon Valley comes with a premium. There are still good deals to be found in Israel. And that, combined with the fact that we are located nearby and that they find it easier to deal with our mentality, makes Israel a preferable destination for them."

Hadar explained that one of the big advantages Israeli companies have is that they also bring with them the knowledge of how to implement the product in practice. "The Italians don't want to just hear about the technology behind a watering system, for example, they also want to know the best and most effective way to set it up," he noted.

Despite the massive financial hit suffered by Italy, the Israeli economic mission, which is based out of Italian business center Milan rather than the Israeli embassy in Rome, has already registered this year as many success stories as 2019 in its entirety, according to Hadar.

Hadar conceded that the crisis has complicated his job, which is hardly surprising considering Italian Economy Minister Roberto Gualtieri admitted on Friday that the country's economic contraction this year may be worse than the 8% currently forecast by the government.

The Bank of Italy is forecasting the gross domestic product (GDP) to fall by 9.2%, with the European Commission projecting 9.5%. Complicating matters further for Italy is the fact that it entered the crisis in a far from an ideal situation, with this year's overall deficit set to jump to 10.4% of GDP.

"Italy entered the crisis in a bad situation. The country has a very high deficit and also relatively high unemployment. It has been dealing with many threats to its main industries in recent years," explained Hadar. "The car industry, for example, is changing. Italy is known for its great engineers and for producing superb engines, but now all of a sudden the car industry is focused on sensors, IT, and autonomous vehicles. Another example is the food industry. In the past it was enough just to have Made in Italy on your product to sell it. But the food industry is always evolving and Italy has been left behind because of its conservatism. Everything was okay until a couple of decades ago and now they want to catch up."

Catching up means acquiring the latest technologies, which is where Israeli startups, with the help of the mission, step in. "The Italians are interested in technologies and they want to invest. They understand that technology can help solve a lot of their problems," Hadar said. "They were also intrigued beforehand, but their interest has doubled since the start of the pandemic despite being in a difficult situation and having to move cautiously. The need for foodtech is growing due to local consumption. The retail industry might not have been too excited to make changes in the past, but now they understand that they must move online. Everyone understands that it will be a while until the tourist industry, which makes up 13% of Italy's GDP, will make a comeback and that has resulted in interest in Israeli tech that can help them sell online."

The economic blow from Covid-19 was all the more painful due to the fact that the three main regions in the north of Italy that were hit worst by the pandemic are responsible for around half of Italy's GDP and 65% of its export.

"I think the best way to describe what happened here is that the virus hurt everything that can be considered Italian. Being Italian means being with the family, having fun and kissing and hugging people in social gatherings. The virus was a huge blow to all that is central to the Italian way of life," noted Hadar. "They initially didn't want to believe that all this would be taken away from them, but you can see the dramatic change after three months. Everyone is wearing masks, keeping their distance and behaving according to the restrictions.

"Italy didn't have the benefit of learning from the experience of other countries," Hadar added. "Initially, they failed to comprehend that this is something dangerous. That ultimately led to the collapse of all the hospitals in the north of Italy because they couldn't cope with the amounts of patients and were also not ready from an equipment and protocol standpoint. This was a real shock to the Italians because the health service in the north is the best in the country and it was difficult for them to comprehend that they aren't dealing with the pandemic in the way they would have expected of themselves."

Two weeks before the outbreak began, the Milan mission hosted an Israeli delegation in the field of digital health. They visited the hospitals that would later make headlines and created plenty of interest in Israeli technology. "When the pandemic hit the country, the Italians asked us to meet more Israeli companies. Overall we presented around 50 Israeli companies to the Italians during the pandemic and there were follow-ups on a good percentage of them," noted Hadar.

Hadar said one of the changes his mission made due to Covid-19 was working in a more focused manner. Instead of spreading a wide net the way they once did in conferences, they chose to approach contacts with whom they had a previous relationship and tried to tailor a solution for their specific needs. "Instead of presenting 20 Israeli companies covering many fields, we focused on 6-7 companies that provided solutions for their exact needs," said Hadar.

Hadar also served as the economic attache in Italy between 2010 and 2014, and requested to return in 2018 as he loved the position so much and wanted to see how it could evolve. "The Foreign Trade Administration's attaches are responsible for over one billion dollars in deals every year. And these are only deals in which an attache played an active role," said Hadar, who served as the deputy to the head of the Foreign Trade Administration between his two stints in Italy. "For us, it is important that ultimately our work leads to a financial bottom line. It is easy to compliment yourself on a great event and your hard work, but if nothing comes out of it then something needs to be changed. Maybe you focused on a sector you shouldn't have or maybe you did something else wrong. Your work must result in something practical."

The severe blow suffered by Italy may not make it an easy place to do business in the near future. However, the advantages Israeli companies have to offer and their reputation in the country mean it is a market with an extremely high upside.

"I think that it is important that companies understand that there is a lot of money here and they are interested in investing in startups. There are many rich people in the north of Italy that up until recently stayed away from venture capital," said Hadar. "Now the interest is growing and what we are trying to do is find investors that not only want to invest money but also believe in the company and what it can achieve in the Italian market. Italian companies really prefer the Israeli ecosystem to that of Silicon Valley."