Covid-19 flooded the tech sector with talent
The coronavirus crisis fundamentally changed the tech industry pushing some companies to make a strategic decision to recruit employees simply because they now can
After raising $100 million in the past year, New York-based cybersecurity company BigID Inc. decided to make the most of the influx of suddenly available talented developers unleashed onto the market due to the coronavirus (Covid-19) crisis.

"Because we raised a lot of money we decided to make the most of this period in order to increase our competitive advantage over our competitors," Nimrod Vax, Big ID's co-founder and head of product, told Calcalist. "We continued to recruit new employees while many companies were firing people. We identified certain talents that had been sacked or felt insecure in their positions and were open to offers. We took advantage of this opportunity even in departments where we didn't have an open position just to snatch up the talent."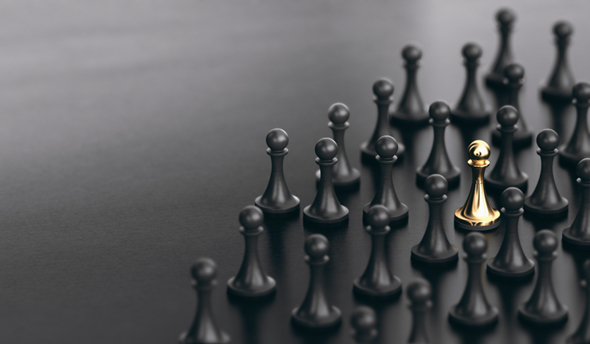 Tech companies are always in search of standout talent. Photo: Shutterstock
The coronavirus crisis fundamentally changed the tech industry and Big ID is not the only company to make the strategic decision to recruit employees simply because they now can.
Due to the crisis, more industry talents are available and are also more flexible in their demands. Tech salaries dropped slightly over recent months, but this is about more than salary or employment conditions. If, previously, developers would not compromise on the type of company or technology they were willing to work for or with, now they may do so if they believe that this company could provide them with occupational security.
"We are not taking advantage of the current environment in order to pick up people at a low cost. We are offering very decent conditions, but we think it is right to bring aboard these talents while we still can," said Vax. "Even if there is a recession and we will need to make adjustments to the workforce we are better off doing so with high-quality employees," he added.
Einat Leham-Livnat, vice president of human resources at cybersecurity company Imperva Inc., echoed a similar sentiment. "The competition over talented employees is still there. We entered the coronavirus crisis in a stable condition that allowed us to be very flexible. The new reality increased the need for cybersecurity and increased the demand for our products," said Leham-Livnat. "We decided to invest millions of dollars in expanding our activity in Israel and recruited over 70 employees during a three-month period. The fact it is easier to recruit quality employees now presented an excellent opportunity for us."
Leham-Livnat said Imperva is not looking for bargains in the new market. "It is very important for us to be a central yet fair contender," she explained. "The best candidates are not necessarily free right now and we do need to be competitive and make high offers. It is still a war. A talented developer with years of experience will think twice before leaving his current position or making a change at a time like this. There are candidates that hit the market and we want to be ready to hire them and make it a win-win for both parties."
Maya Granot, HR business partner and talent acquisition manager at Perion Network Ltd., the parent company of Codefuel Ltd. which increased its workforce by 20% over recent months, said potential candidates are displaying more flexibility than in the past. "We are not taking advantage of the situation. We are offering the exact same conditions as we did before," Granot told Calcalist. "If people were previously unwilling to budge from the salary they requested, now they are more willing to negotiate. We recognized that there is an opportunity here. A lot of talented employees suddenly found themselves without work and this was the right timing for us to approach them."