Israeli driver-awareness monitoring startup ADAM CogTech raises $2 million
Mobilion Ventures-backed technology can test whether a driver is drunk, fatigued or on drugs
Israeli startup ADAM CogTech that develops technology that can identify a driver's cognitive state has raised $2 million from Mobilion Ventures, backed by the Mitsubishi Corporation and Delphi Technologies, a person with knowledge of the move told Calcalist on condition of anonymity. The company says its solution can determine whether a vehicle operator is tired, or under the influence of drugs or alcohol. So far the company has been self-funded by its founders.

The technology, which examines the driver's reaction to light stimulation, is based on advanced research in the fields of brain science, artificial intelligence, and machine learning.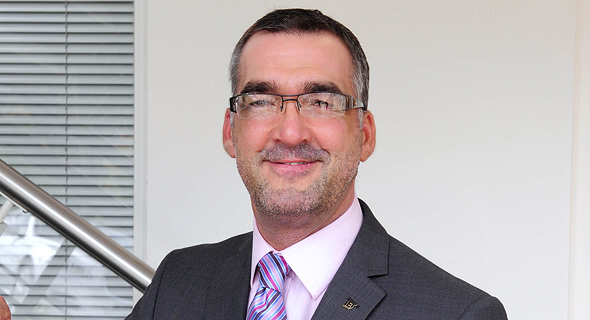 ADAM CogTech CEO Carl Pickering. Photo: PR

"Ours is the first system in the field that is non-invasive, does not require a breathalyzer or blood test to test the person's cognitive state," said Erez Aluf, who founded the company in 2018 and serves as its chairman of the board. The company's CEO is Carl Pickering, a former global lead of Jaguar Land Rover Automated Driving HMI. "We stimulate the driver's irises with LED lights installed on the dashboard that flashes for 40 seconds. Our cameras record the irises' reactions and determine whether the person is fit to drive," said Pickering.

ADAM plans to embed its technology in the trucking industry, delivery companies, and managers of large fleets of vehicles. The next stage for ADAM CogTech is to enter the private vehicle market.