"Getting paid vacation is not so bad." How Covid-19 made lifetime freelancers reconsider full-time employment
Former freelancers, forced to fend for themselves amid a global pandemic weigh in on crossing sides and becoming company men
When the coronavirus (Covid-19) crisis began way back in March, freelance software developer Ran Maryuma's main client for the last four years told him that he was cutting his workload down to 10% of normal hours. That was the trigger that set him on the path to search for a job as a permanent employee.

"Working as a freelancer generally provides you with a lot of freedom. I get to choose when, where, and with whom to work, even if my interests do not align with those of the clients. The independence and freedom that come with the role are what drove me to work as an independent contractor," said the 26-year-old. "Many companies decided to cut expenses and the easiest thing for them to get rid of are the contractors and external service providers, who they have no obligation to apart from the immediate contract for a specific project. The company can easily tell you that since they have no budget, they can no longer offer you tasks."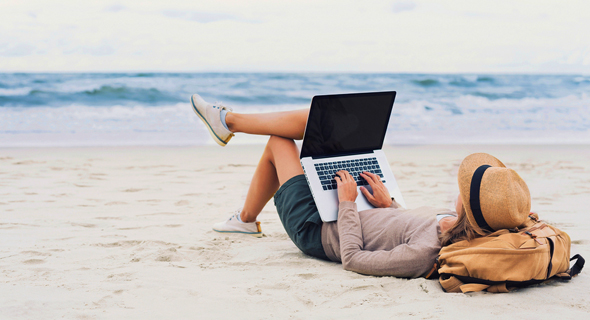 Freelance works comes with freedom, but also instability. Photo: Shutterstock

When he got the notice about the cutbacks he started having doubts about his way of operation and faced the decision of whether to remain a freelancer or look for a more permanent placement at a company as a regular employee. "As a freelancer, I felt like I was not part of the organization, both logistically and procedurally. I was always drawn to a single project, which I defined for myself as central and one of the things that bothered me was that I was working in a permanent place, but was never part of the organization. When I saw the company I was working for was growing, but I wasn't advancing alongside it, either financially or in terms of career development, it got me thinking. The last company I worked for, for example, doubled in size during the period I was there, but I was stuck in the same spot," Maryuma said.

That's why, at the height of the crisis, Maryuma began looking for a job as a permanent employee. "I was pretty picky about the companies I was looking at because I felt like the crisis period could be an opportunity for self-development. I kept on working as a freelancer, I took some online courses and looked for companies that were recruiting and were a good fit in terms of their product, their technology, and their team," he said.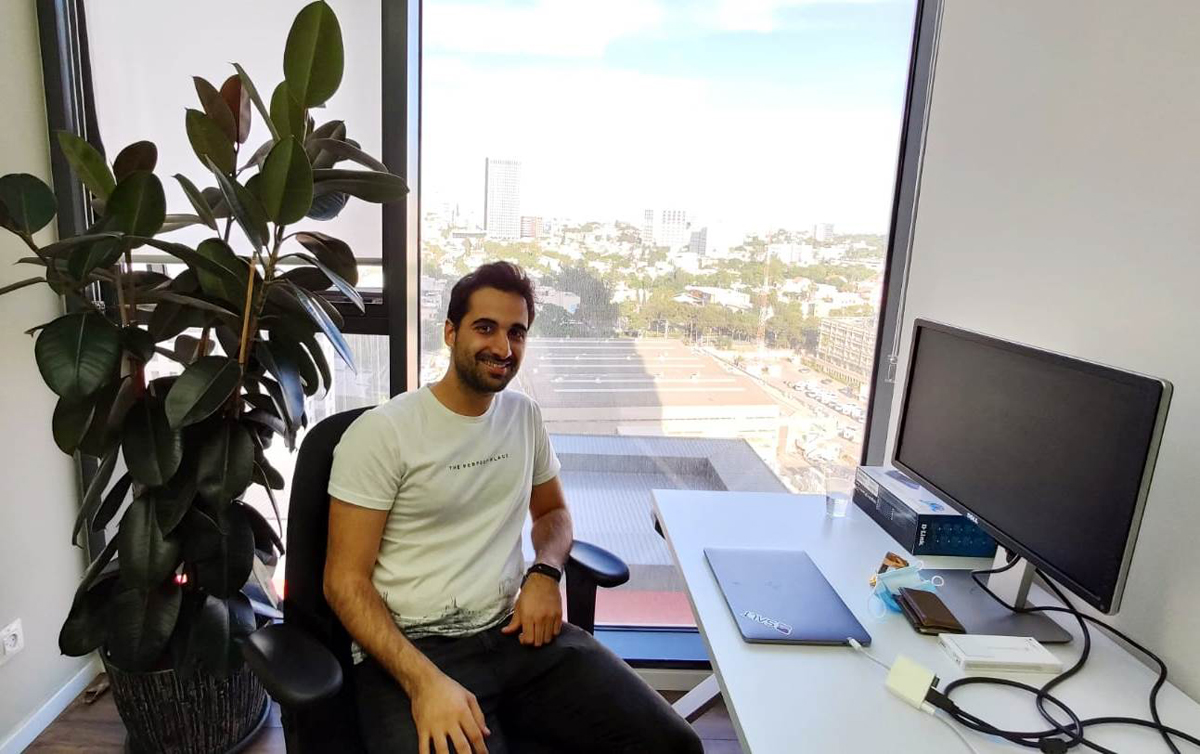 Ran Maryuma. Photo: Salt Security

In the middle of May, Maryuma began working at cybersecurity company Salt Security. "Working as a regular employee feels different. I really feel like I'm part of the company and that my investment in my work is benefiting directly to its growth, which I am part of. In addition, it's always nice to feel appreciated, to receive a holiday gift or a meal-plan card. Financially it doesn't make much of a difference since, as a freelancer, everything is calculated in, but it is nice to feel valued and that the benefits come as a bonus and not as a cash payment," he added.

As for the feeling of being in charge of your own destiny, which drives many people to be freelancers, to begin with, Maryuma doesn't see a big difference between the two employment statuses. "Once a client tells you they are cutting your hours, it is very similar to an employer placing you on unpaid leave. Finding a client as a freelancer is not all that different from finding a permanent job," Maryuma said.

Stas Shvetsov worked as an independent graphics designer and UX-UI analyst for seven years right until February, when just before the crisis started, he started working as an employee, a move he calls "a great lucky break."

"Being a freelancer in Israel is not easy. I was tired of chasing down clients and working for a company gives you a sense of security," he said. "As an employee, there is none of the chasing and pitching and selling myself anew every time. I finally feel like I'm in a place where my abilities are appreciated. As a freelancer, you keep finding yourself moving from place to place, and starting over from scratch, it means going through a job interview every month and it's unpleasant in the Israeli eco-system, where there always seems to be an expectation that you will reduce your fee. There is also the social aspect. When you are a freelancer you work by yourself and for yourself. There are no company excursions, no happy hours, or assignment meetings. Most of the time, you are by yourself."

Shvetsov began working at M51Entrepreneur Labs just before the coronavirus outbreak. "The company kept up with its work plan and its team throughout the crisis. We began working from home at even higher productivity, because of the character of the team members who on one hand, do not need to constantly be surrounded by co-workers and on the other are approachable and accessible," he said.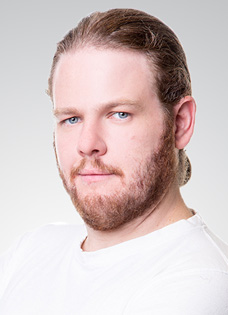 Stas Shvetsov. Photo: Sharon Kaneh

For Shvetsov, there is no question that being a permanent employee is far better than being a freelance both in terms of income and in terms of job security. "In the past it might have been harder for me to become entrenched in a quality company, but right now my salary works out higher because I don't have to pay an accountant or pay for my own pension. I also feel safer as an employee, but I believe the people, especially those that come from a creative background, should not compromise when it comes to accepting a job. The identity of the company is very important. I got lucky because I spent a long time looking for a place where I was comfortable and could have fun."

Many independent business owners who suffered a blow because of the crisis and can no longer survive on their own are expected to turn to steady employment. "It is a trend that we usually see after financial crises that shift the market," said Eran Mordechai, CEO of Danel Human Resources, part of the Danel Group. "We are now witnessing the job market become an employer-dominated market, where the demand for jobs is higher and employers have a wide pool of suitable candidates to choose from. I believe that talented people, who can keep an open mind and remain flexible responding to the employment market's needs, will be able to find a job, even a temporary one, until the market stops bleeding and stabilizes again."

Yoni Luksenberg the co-founder and CEO of website building startup Elementor Ltd. worked as a freelancer for years, designing business cards, editing videos and presentations, and building websites for others before starting his own studio with a partner and hiring freelancers to work for them. Nowadays, he employs 142 people, 100 of whom work in Israel, out of which 15% were formerly employed as freelancers.

"A worker who came from permanent employment is used to having a computer, with all the programs installed, on the first day on the job. A freelancer knows that if he or she doesn't fix the lightbulb, no one will do it for them. They are used to working like lone wolves, doing everything including marketing sales, administration, and fixing their own computer. On the flip side, employees bring procedures, organizational thinking and familiarity with working under management," Luksenberg said. "From the past four years, I have learned that it is best to combine the two backgrounds. When you want to expand a team it is best to bring the person who is familiar with organizational structures. Meanwhile, when you want to throw someone into the deep end, you're best to bring in a freelancer. The freelancers' drawback is that they aren't used to working with a manager or working within a team setting.

"These drawbacks make a lot of employers unwilling to hire freelancers or even consider them for positions. I think they are missing out. Freelancers, like entrepreneurs, are not limited in what they can do. With them, everything is possible," Luksenberg said.

For some freelancers, their method of employment is ideologically driven. They don't want other people managing their time, determining which clients to work with and where to work from. "The change that is taking place in the world due to the coronavirus outbreak is forcing the ideologues, those who for years refused to sell their skills to corporations, to reconsider and open their minds to the possibility of becoming company men and women. The freelancers suddenly realized that they are not among equals, that they are second class workers, with no company to invest in them and no legal obligations toward them," Luksenberg said.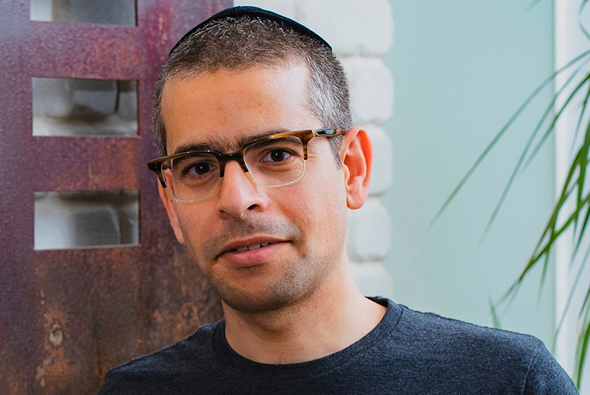 Yoni Luksenberg, co-founder and CEO of Elementor. Photo: Victor Levi

The crisis also opened up possibilities for employers. Even those who traditionally didn't hire freelancers because they weren't team players, realized that cutbacks meant they needed their workers to fill a wider number of roles, something freelancers are good at.

"For example, a company that worked with an advertising agency and employed a worker to liaise with it, could, after cutbacks, hire a freelancer to do the work of the advertising agency and the liaison. You can replace a three-person team with a single freelancer that carries out all their functions," Luksenberg said. "A pattern has been broken and it has resulted in movement from one form to another."

Finally, freelancers that switch sides often discover that there are advantages to the alternative employment method and that many workplaces allow them to maintain their freedom and independence. "One of my employees who used to run his own business told me after six months on the job that being on a company's staff is not as bad as he'd thought. He told me that it's nice to go home early and not be expected to work weekends, that it's convenient to receive a new laptop and know it will be replaced in three years, that meal card plans and paid vacations are kind of nice to have. He also said that he felt like he had room to express himself and advance. People need that room for personal growth, to feel like they control their destiny. You can still do that as a permanent employee," Luksenberg concluded.