Israeli-Australian VC firm Square Peg raises $250 million in commitments
The funding is intended for Square Peg's fourth core fund as well as a separate fund dedicated to later-stage investments in existing portfolio companies
Israeli-Australian venture capital firm Square Peg Capital Pty Ltd. announced Tuesday it has raised $250 million in commitments. The funding is intended for Square Peg's fourth core fund as well as a separate fund dedicated to later-stage investments in existing portfolio companies. A significant portion of the new funds come from Australian pension companies Host-Plus Pty Ltd. and AustralianSuper.

Based in Sydney, Melbourne, and Tel Aviv, Square Peg invests in Israeli, Australian, and Southeast Asian companies. The Israeli market represents around 40% of the firm's investments, Philippe Schwartz, a partner at Square Peg, who had recently relocated back to the Tel Aviv office after five years in the firm's Boston office, said in a statement.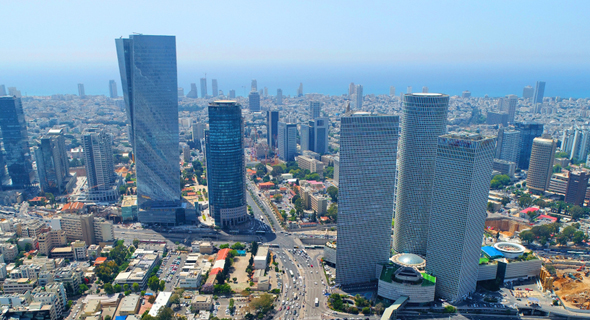 Tel Aviv. Photo: Shutterstock

The announcement comes at the beginning of what may be the most exciting period for venture capital since the dot-com period of 1994-1999, Square Peg Partner Dan Krasnostein said in a statement. "We are seeing a number of events occurring at the same time which are likely to lead to a wave of innovation," he said, adding that "in the space of 2 months, we have seen the equivalent of a decade's worth of change in the take-up of online business models."

To date, Square Peg has invested a total of $160 million in 12 Israeli companies, including online gig marketplace Fiverr Int. Ltd., weather forecasting startup ClimaCell Inc., and medical imaging startup Aidoc Medical Ltd. According to its statement, Square Peg has made additional investments in the country that have yet to be announced.

Square Peg intends to expand its Tel Aviv team further and is currently looking to hire a principal and is planning more hires later in the year.