Data recovery startup Zerto raises $33 million in equity, up to $20 million more in debt
Zerto develops disaster recovery and business continuity software for virtualized infrastructure and cloud environments
Cloud backup company Zerto Ltd. announced Thursday it has raised $33 million in equity funding. Under an existing credit facility, the raised funds also allow Zerto to draw an additional sum of up to $20 million in venture debt from Kreos Capital, the company said in a statement.

Participants in the equity round include Poalim Capital Markets, the investment arm of Israel's Bank Hapoalim, as well as existing investors Access Industries Inc., through its Israel investment arm ClalTech, 83North Ltd., Battery Ventures, Harmony Partners LLC, IVP (Institutional Venture Partners), Pitango Venture Capital, RTP Ventures, and U.S. Venture Partners. The current round brings Zerto's total equity raised to date to some $203 million.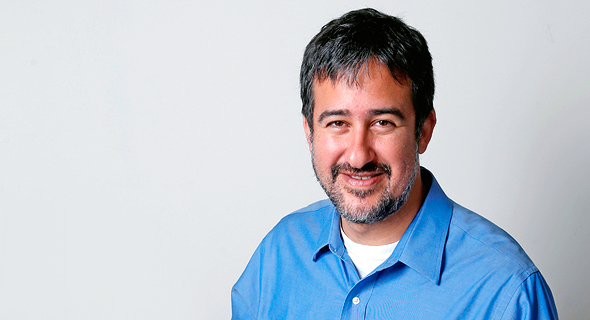 Zerto CEO Ziv Kedem. Photo: Amit Shaal
Dually headquartered in Herzliya in central Israel and Boston, Zerto develops disaster recovery and business continuity software for virtualized infrastructure and cloud environments. The company was founded in 2009 by brothers Oded and Ziv Kedem. The latter co-founded backup software company Kashya Inc., acquired by Dell EMC (then EMC Corp.) in 2006. Its clients include Mitsubishi Chemical Holdings Group and Japanese computer company Fujitsu Ltd.
Due to the coronavirus (Covid-19) crisis, Zerto recently cut back on 25% of its workforce and now has around 600 employees, most of them in Israel.
"What happened out there affected everyone," CEO Ziv Kedem said in an interview with Calcalist. "Our customers have less money, which means we have less money," he explained. When the crisis started, Zerto was in the middle of a massive expansion process that depended on future funding and it became clear that growth would have to wait, Kedem said. "The right thing to do was reorganize and achieve profitability," he said.