Israeli startup OneView raises $3.5 million in seed round led by TPY Capital
Company's product replaces human fed tagging of vast amounts of imagery with artificial intelligence
Israel-based satellite and aerial imagery analysis startup OneView announced it has raised $3.5 million in a seed round led by TPY Capital and participated by Rafael Development Corporation (RDC), Taiwanese chipmaker MediaTek and Modi Rozen. The funds will enable the company to expedite product development and nurture partnerships with leading companies in the ecosystem, including satellite, and business intelligence services companies. OneView employs 15 people in its Tel Aviv offices.

"Nowadays there is a massive amount of satellite and aerial imagery. The virtual data we supply expedites the algorithmic training and allows customers to derive higher quality information from their visuals," OneView CEO and co-founder Dor Herman, said.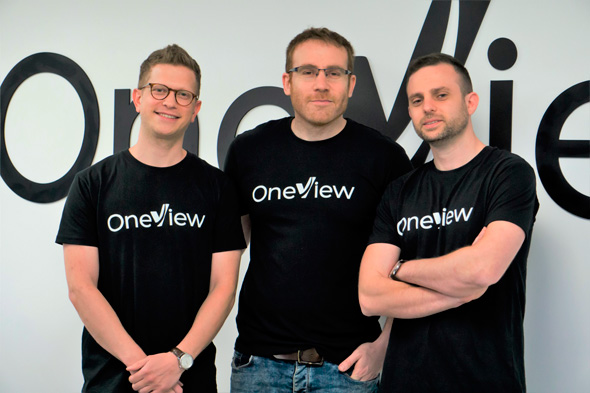 OneView co-founders Dor Herman (right) Oren Katzir and Omri Greenberg. Photo: PR

OneView's technology produces virtual simulations featuring advanced tagging used in training artificial intelligence algorithms. Up until now, the training process involved human embedded tags that required a long and error-prone process. "There is an increasing demand for geospatial data that can upgrade and improve business applications. OneView's product can help the market meet that demand," said Guy Yamen, a managing partner of TPY Capital.

OneView aims to create a comprehensive solution for credible and efficient gathering of precise intelligence. The company wants to provide advanced tools to enable companies to analyze growing amounts of imagery-based data and draw significant insights from it.

"OneView's technology can be applied for a wide variety of applications in both the security and commercial sectors, which is where the partnership with Elron, via RDC comes in. It allows us to support the product development, provide knowledge in artificial intelligence and defense sector connections," said Kobi Katz, VP IT and CIO at Raphael and a board member of RDC.