Microsoft announces the acquisition of Israeli IoT security firm, CyberX
The Israeli cyber company has raised $48 million to date. It was founded in 2013 by Omar Schneider and Nir Giller, graduates of Israel's IDF encryption unit
Microsoft on Monday announces the acquisition of Israeli IoT security company CyberX. The details of the deal were not disclosed, but according to a previous report by Calcalist, this is a $170 million deal. That figure does not include an additional investment of several tens of millions of dollars in the company's employees.

CyberX was founded in 2013 by Omer Schneider and Nir Giller, graduates of the Israeli military's Center for Encryption and Information Security. Its product focuses on solutions for industrial network infrastructures and a dedicated self-study mechanism for IoT networks. To date, CyberX has raised $48 million. Northwest fund has led the latest fundraising, and additional investors include Galilee Capital, Flint Capital, Qualcomm Ventures, GlenRock Group, and OurCrowd.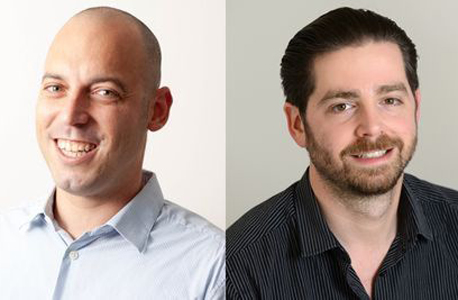 CyberX co-founders Omer Schneider and Nir Giller. Photo: PR
Microsoft said the acquisition will complement the existing Azure IoT security capabilities and expand on existing devices. Michal Braverman-Blumenstick, CEO of Microsoft's R&D Center, addressed the acquisition: "CyberX's technology and staff are a great addition to Microsoft. CyberX's cutting-edge expertise and platform, along with Microsoft's superior security products, enable Microsoft to offer a powerful, widely deployed solution that accelerates digitization for organizations at all stages of their IoT / OT journey."
This acquisition is part of Microsoft's ongoing investment in the field, having announced two years ago of a $5 billion investment in IoT.