Israeli employees among 715 fired by financial software giant Intuit
The company's CEO, Sasan Goodarzi, announced in a letter to the employees that Intuit will be cutting 7% of its workforce worldwide, laying off 715 people in total
Software company Intuit Inc. is firing several of its employees in Israel, a person with knowledge of the decision told Calcalist under condition of anonymity. The company's CEO, Sasan Goodarzi, announced in a letter to the employees on Monday that Intuit will be cutting 7% of its workforce worldwide, sacking 715 people in total.
"Today, we're announcing a series of changes across the company that will accelerate our transformation and increase our velocity by re-balancing our investments. Regrettably, these changes will impact 715 of our friends and co-workers. Departures are never easy, and those leaving have done great work for Intuit and I am deeply grateful for their service and contributions," Goodrazi wrote.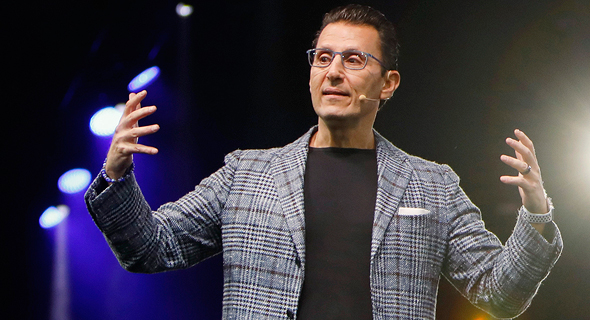 Intuit CEO Sasa Goodarzi. Photo: AP
Gene Golovinsky is the general manager of Intuit's development center in Israel and also serves as the company's VP Security R&D. Moti Eliav, formerly the general manager of eBay Israel, recently joined Intuit as Head of Financial Data Platform. The company employs around 200 people in Israel in its offices in the Tel Aviv suburb of Petah Tikva.
Intuit's development center in Israel was established after it acquired bill-payment service Check Inc. for $360 million in 2014 before paying tens of millions of dollars for Israeli cloud security company Porticor Ltd. the following year.
Goodarzi added in his letter that "to align us for the acceleration we need for the future, we will invest in our most strategic areas, and plan to add more than 700 roles to build the capabilities needed as we look ahead. Even though these are decisions we need to make for the future of Intuit, I know they come at an incredibly tough time for those who have been impacted. It is with a heavy heart that I communicate these changes, and I want to be very clear with everyone how we reached these decisions and what we're doing to take care of our friends and co-workers who will be leaving the company."