Domino Effect: Wirecard's collapse is being felt in the Israeli Fintech sphere
Funds in cards issued by Wirecard's UK subsidiary were frozen after the German company filed for insolvency
British Fintech company Curve OS, which was founded by Israeli Shachar Bialick, is one of the victims of Wirecard AG's recent collapse. According to an announcement on the company's website, Curve currently relies on Wirecard Card Solutions Limited, a Wirecard subsidiary based in the UK whose assets had been frozen by the local authorities, for all its financial transactions, and as a result, all associated Curve transaction and money transfer services were suspended.

The announcement said the suspension was only temporary and that Curve was already in the process of migrating to another provider.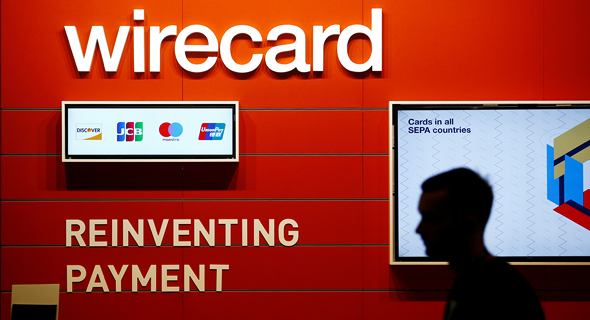 Wirecard's collapse being felt in Israel too. Photo: Reuters

"In April, Curve announced we would bring more processes in house such as card issuing and e-money and move away from a reliance on Wirecard," Curve said in response to Calcalist. "This disruption is expected to last for a limited time only and we are focused on completing this transition as quickly as possible."

Curve developed a technology that combines all payments into a single smart credit card that's connected to a mobile app and enables conducting payments from anywhere in the world. The company was founded in 2015 by Bialick and two other graduates of French university INSEAD. In 2019, Curve raised $55 million according to a valuation of $250 million. Among its key investors are Oxford Capital, Santander InnoVentures, Outward VC, and Gauss Ventures.

Also among the victims are thousands of customers of Israel-based cross-border payment platform Payoneer Inc. A statement posted to the company's website Saturday night informed that Payoneer customers' prepaid credit cards were also issued by Wirecard Card Solutions and subject to the same freeze.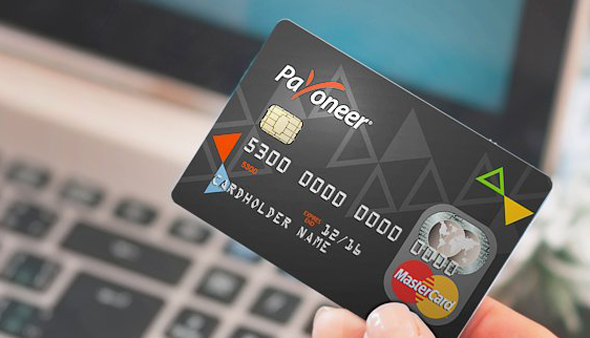 Payoneer's Credit Card. Photo: Payoneer

The post, addressed to Payoneer's customers concerned that they would not be able to access their funds, stated that until the freeze is lifted, payments will be directed to their Payoneer user account. "You can continue to receive payments from marketplaces, platforms and clients without an issue and withdraw these funds to your local bank account," read the post.

"All funds held in Payoneer are fully liquid and available and held in global leading banks. Our company is strong and stable, and committed to safeguarding our customers' funds in accordance with all relevant global regulations," the statement added.

In response to a request for comment by Calcalist, Payoneer said that payments to the company have not been affected to date.

Wirecard filed for insolvency in Munich on Thursday, just days after EY, its accounting firm for more than a decade refused to sign its balance sheet for 2019, forcing CEO Marcus Brown to admit that 1.9 billion Euros of the company's reported funds never existed. "There are clear indications that this was an elaborate and sophisticated fraud involving multiple parties around the world in different institutions with a deliberate aim of deception," EY said.