Exclusive
After veteran GM's resignation, Indigo calls 102 employees in for termination hearings
Over the past couple of years, Alon Bar-Shany deflected two separate attempts by HP to downsize Indigo's workforce
Indigo has called 102 of its employees for a hearing prior to dismissal and cut contracts with 30 freelancers, a person familiar with the move told Calcalist on condition of anonymity. Earlier this month, the company's longtime general manager Alon Bar-Shany resigned from his position. The company's new general manager is Haim Levitt who previously ran the company's GTM division. This is believed to be the first wave of layoffs by the printing company owned by U.S.-based HP.

Bar-Shany's resignation opened the door to the layoffs which the parent company that acquired Indigo in 2000 and transformed it into a division with the multinational organization had been waiting for. Indigo employs 2,800 people in Israel and 1,000 more across the world. Sales of Indigo's digital printers reach an estimated $1.5 billion a year.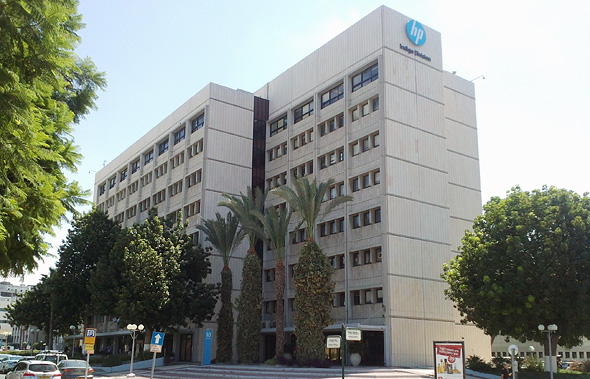 HP Indigo's headquarters. Photo: Wikimedia

Over the past couple of years, Bar-Shany deflected two separate attempts by HP to downsize Indigo's workforce. The pressure grew this past October with the appointment of Enrique Lores as president and CEO of HP. Lores announced a reorganization plan that will begin in 2020 and end in 2022 and which will include cutting the company's workforce by 7,000-9,000 employees, or up to 16% of the 55,000 people working for HP around the world.

The company decined to comment on the report.